Post firm Silverglade is to open seven additional offline rooms, taking the South Bank-based company's capacity to a total of 23 suites.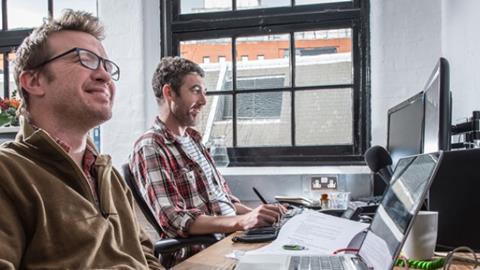 The extra rooms, which are due to open this week, will contain HP Z840 computers equipped with Avid Media Composer v8 and 4K I/O monitoring hardware connected to 256TB of Avid Isis shared storage. The additional edit suites will also be connected to Silverglade's Avid Everywhere set-up, which allows remote logging, sync pulling and editing.
Silverglade managing director Jason Tomkins said the 1,000 sq ft expansion of the post-production facility was a response to an increase in work for independent production companies.
In particular, the edit suites have been built to accommodate Screenchannel TV's Oxford Street Revealed for the BBC, and ITV Studios productions of Gino's Italian Escape for ITV and Come Dine With Me for Channel 4. Silverglade's recent credits include The Sheriffs Are Coming for BBC1 and Girls With Autism for ITV.