The feature doc makers have created a seven-suite facility at 50 Frith Street, with two roof terraces
Feature doc makers Frith Street Films are opening a post-production facility in Soho focusing exclusively on cutting rooms.
The editing facility, at 50 Frith Street, is located within the three-storey building, with seven rooms available of varying sizes and all with windows. There are also two roof terraces in the building for clients to use.
The rooms are soundproofed and secure. The edit suites are available with or without kit, and all can be converted into production offices or meeting rooms too.
Frith Street films owners and directors Jacqui Morris and David Morris told Broadcast: "After more than 10 years making feature docs and movies, we know a thing or two about cutting rooms, so all our rooms are adaptable to the client's needs. Whether they require a meeting room for a day or an edit suite for six months, we can accommodate all of this, and within their budget.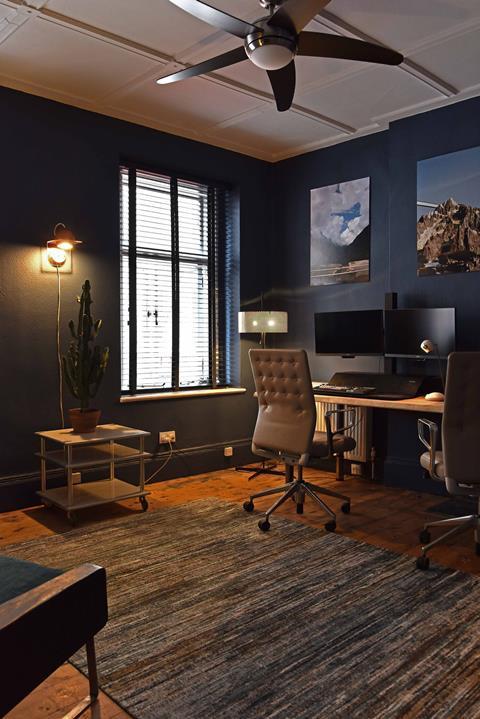 "From experience, we know the importance of good decor, homely touches and soundproofing which we've paid particular attention to. The rooms all have air conditioning units and access to the roof terrace and kitchen space. The rooms are also very secure – it's a self-contained building with no strangers wandering around.
"We are hoping to create a hub of industry film-makers in an inspirational and creative workspace. It's time to get back to normal. People have had to work from home but nothing beats working in Soho; the film industry's spiritual home."