Redundancies expected as manufacturer plans to move its manufacturing operations to Montreal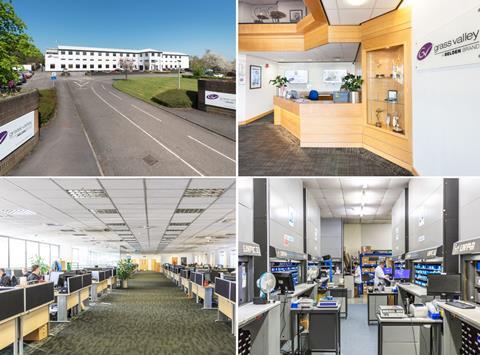 According to an article in Newbury Today, Grass Valley is planning to move its Newbury-based operations to Canada.
Grass Valley has a base in Newbury following its acquisition of Snell Advanced Media in 2018 (which was formed from the merger of Snell and Quantel in 2014).
Snell had manufactured television production and broadcasting equipment at the building, in the Turnpike area of Newbury, for almost 40 years, prior to its acquisition by Grass Valley.
The planned move by Grass Valley will lead to "a number of redundancies," says the Newbury Times.
It goes on to say Grass Valley described the building as "one of the sites whose operating costs and/or business benefit, were not in line with our future vision".
The newspaper has seen an email to employees, and included a quote from it, which said: "To address our overcapacity in manufacturing resulting from the industry transition and customers' changing buying patterns, we have formally begun the consolidation of all manufacturing activities in Newbury into our underutilized manufacturing in Montreal."
The company plans to continue to offer repair services in Newbury, but, reported the Newbury Times, Grass Valley's email said: "Newbury employees outside of manufacturing and related functions would also be affected as we propose to shift more roles to work from home, consolidate jobs into regional Centers of Excellence or otherwise make some roles redundant. We must adapt to the changing industry and to our customers' changing needs in order to remain a strong, industry-leading, cloud-first solutions provider."
The changes would be completed by September 2021.