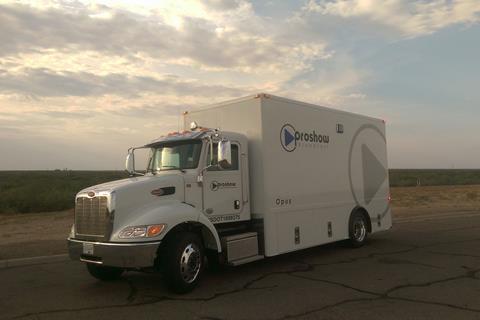 Live broadcast specialist Gravity Media Group has acquired Proshow Broadcast, a supplier of OB vehicles in the US and Canada.
The deal will bring extra scale to Gravity-owned firm Gearhouse Broadcast USA.
Proshow Broadcast will continue to operate under its existing name and branding until it is integrated with Gravity Media's Gearhouse Broadcast USA operations.
Tim Lewis, who founded Proshow Broadcast in 2012, will join the Gearhouse Broadcast USA team in a senior role leading the product R&D effort.
Proshow Broadcast operates seven HD production trucks which cover events including sports, entertainment, news, and corporate functions across the US.
Recent projects for Proshow Broadcast include providing mobile facilities at The Oscars and SAG Awards.
The Proshow units will complement Gearhouse Broadcast USA's current fleet of mobile production units, which includes Columbus, Skye and Iona. The combined fleet will be based out of Gearhouse Broadcast USA's facilities in Charlotte, NC and Los Angeles, CA.
This is the fourth acquisition Gravity Media has made since securing investment from TowerBrook Capital Partners in September 2016.
Last year it took over UK sports production company Input Media, and Australian communications solutions company Stranger Designs. Then in March 2018 it bought Genesis Broadcast Services, rebranding the company as Gearhouse Broadcast Germany to serve the production markets of Northern Europe.
Gravity Media CEO John Newton said: "Proshow Broadcast has achieved significant growth since it started in 2012, has an impressive customer base and is respected for the quality of service it delivers."
Michael Harabin, president of Gearhouse Broadcast USA added: "We understand the need for more effective and cost efficient remote productions and this acquisition further strengthens Gearhouse Broadcast USA's ability to deliver solutions in this area. "
Proshow Audiovisual is not be included in the transaction and will remain with its current owners.