Industry veteran Guy Elliott dies of cancer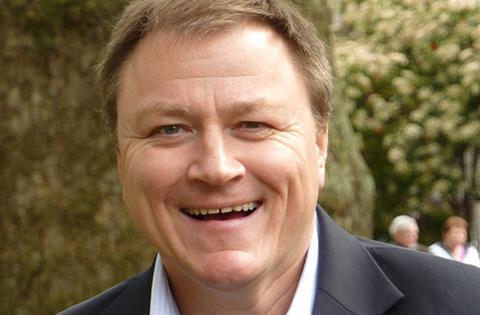 Telestream director of sales for EMEA Guy Elliott has died, his family has confirmed.
An experienced industry executive, Elliott spent more than 40 years working for a range of broadcast technology firms, including EMEA Gateway and ATG Broadcast, where he was managing director, as well as Harris, Leitch, Drake and Sennheiser.
He was also the co-founder of the broadcast radio systems installation specialist Elliott Brothers Audio Systems.
Elliott passed away on 6 March 2018 following a long battle with cancer. He is survived by his wife Lisa and their children Charlotte and Jacob.
Funeral arrangements will be decided in due course.
Telestream vice president of sales Mark Wronski is one of many who paid tribute to Elliott, describing him as "a tireless sales professional" and praising his warmth and humour.
He said: "The Telestream family was privileged to call Guy Elliott one of our own. His work in broadcast technology stretches back to the late 70s, and he demonstrated great enthusiasm and talent for regional business strategy.
"Guy was highly regarded as much for his expertise and professionalism as his genuine warmth and humour. His passing leaves a void that will be felt widely our professional community. Our thoughts are with his family at this time."
Other friends, peers and colleagues contacting Broadcast to pay tribute to Elliott included Grass Valley VP marketing David Cohen, who said: "I first met Guy shortly after I joined the broadcast industry about 15 years ago when we worked together at Leitch. He was intimidating – he had a way of talking in sarcastic sound bites that made me think he had an issue with me. In a short time, I learned that I was, as usual, misjudging. The sarcasm was there, of course – always – but he had a big heart and was quick with a smile."
"Over the years, I've looked forward to seeing him regularly twice a year – at NAB and IBC – when our broadcast social circle brought us together. He was funny, supportive, smart and caring. I considered him a good friend and I'll miss him."
Brian Galante, president of Dimension PR, added: "In an industry that is full of friendly and outgoing people, Guy Elliott somehow managed to stand out from the crowd with his personality, warmth and kindness. You could always count on a welcoming smile and robust pat on the shoulder no matter where you ran into him. His expertise and knowledge of the industry was also as impressive as it gets. An all-around great human being whose larger-than-life presence will be sorely missed."
Tom Gittins, CEO of Pebble Beach Systems, who worked with Guy during his days at Leitch, commented "Guy's big beaming face was what you looked for as you arrived at any industry event or exhibition. He had a passion and love for the business that was rarely matched and a contact book that was the "who's who" of Broadcast engineers and vendors. His clarity of thought and huge experience allowed him to cut through a complex commercial situation in a moment and decide on the right way forward. I used Guy as a reference point. His opinions mattered and were listened to by me and many others. He was also such an honourable man in both his personal and work lives, he set a standard for others to admire."
Meanwhile, Meriam Khan of MKM Marketing Communications, said: "I worked with Guy for over 15 years and he was definitely a larger than life figure. His 6'2 rugby player stature disguised the softness of his personally and his never ending good heart. He was professional and personable, fun loving yet business-like and full of joie de vivre. He was generous with his time and offered guidance and a willingness to help anyone who needed it, wherever they were on their career ladder. He was one of the industry's greats who will be remembered with fondness and affection. He was a true friend who will be sorely missed. My condolences go out to his family and friends."