Duncan Russell joins as senior colourist and Karl Barnes-Dallas is hired as head of DI picture operations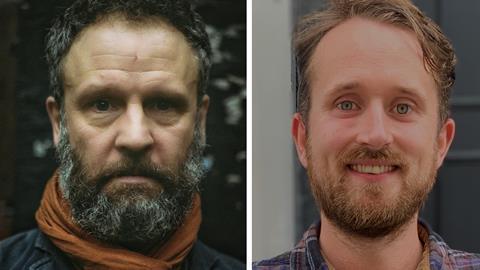 Esteemed colourist Duncan Russell (pictured above left) has joined Halo as senior colourist. Russell has previously worked at Prime Focus, Glassworks, Freefolk and MPC. He will work on both scripted and non-scripted output at Halo.
The company has also taken on Karl Barnes-Dallas (pictured above right) as head of DI picture operations. He joins from Molinare.
As well as taking on its new staff members, Halo has invested in its grading facilities, adding two new Baselight systems as the first stage of a major enhancement of its DI picture services.
Russell said: "I have been hankering after long-form work for the best part of a decade now, so when the offer came in from Halo I was thrilled. Having started my career in the long-form arena, and always kept a toe in those waters, it feels like a homecoming of sorts. I love grading, I love the opportunity to harness the vision of the on-set film-makers and complete the process. It's like being a midwife, being present and influential at that moment when a film is finally 'born' is an honour and it never gets old. When Halo told me their plans for new tech and new suites, I was sold."
Barnes-Dallas said: "Having built up extensive DI expertise over my career and worked closely with world-class colourists, I'm incredibly excited to be moving on and joining the team at Halo. I'm looking forward to bringing my experience across features, documentaries and high-end TV drama to Halo's talented picture team, enabling filmmakers to focus with confidence on what's important… their creative storytelling."
David Turner, Halo head of film and drama, added: "Having Duncan and Karl come on board is the start of an exciting period for us. We have been grading films, feature docs and dramas for the years, but now we are looking to build on these successes and create a truly first-rate grading department with state-of-the-art facilities, complementing our already established sound offering in high-end television and features. Along with our existing colourists, Katherine and Paul, we now have an exceptionally talented grading team."