Former finance director promoted to take over from co-founder Alan Jones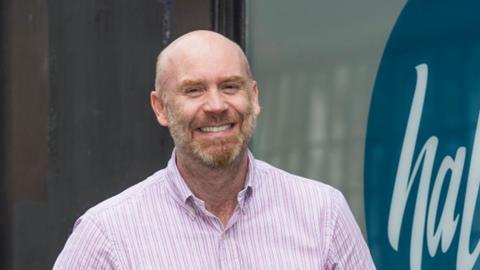 Post house Halo has appointed finance director Marcus Bayley as its new managing director.
Bayley takes over from co-founder Alan Jones who stepped into the role two years ago while the board searched for a full-time replacement.
Bayley, a chartered management accountant, previously worked at The Mill and Milk VFX and has over 15 years of financial and management experience in the media sector.
He joined Halo in 2017 as finance director working alongside Jones.
Halo has grown rapidly since launching 14 years ago, and recently opened its third facility at 37 Dean Street 15 offline suites and a 4K finishing room.
Jones commented: "This on-going level of growth means the team is bigger and the challenges are different. Marcus's personality, experience and skill-set is a perfect match for the demands of our clients, staff and ever-growing business. We have big plans for the future and I'm delighted to be handing the company over to him in such good shape"
Owners John Rogerson and Alan Jones, who have overseen the company since 2004, will continue to focus on Halo's medium-term growth plans and other business development activities.