The facility will offer end-to-end services and complement its existing office in Windsor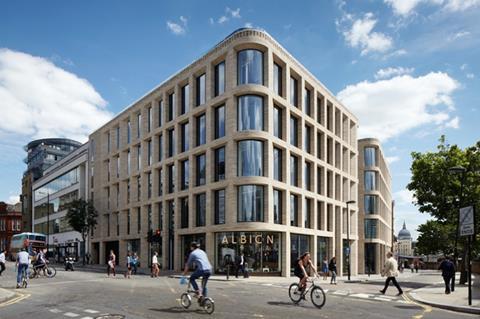 Post-production giant Harbor (which has offices in New York, Los Angeles, London, Chicago, and Atlanta) is opening a large-scale office in Farringdon, London.
Harbor's new London HQ will spread across three floors of the Turnmill building (pictured) and provide end-to-end post-production – dailies, offline editorial, picture finishing, sound post, ADR, and screening theatres.
While opening its Farringdon office, Harbor will keep its existing Windsor office, which focuses on dailies and screening services. The office has provided dailies for productions including The Midnight Sky, Venom 2: Let There Be Carnage, The Great Season 2, The Northman, and Invasion.
Harbor's Farringdon studio is set to open Summer 2022.
James Corless, commercial director for Harbor, said: "We are so excited to announce our continued expansion into the UK post-production market. When we started our dailies services in the UK, we already had a roadmap to reach this point and despite the many challenges presented in the last two years, our commitment as a business to the UK creative industries has never wavered."
Zak Tucker, founder and CEO of Harbor, added: "Our expansion into London has always been a part of our mission to serve filmmakers through artistry and innovation. We have always wanted to offer artists and filmmakers the opportunity to collaborate across disciplines under one roof – and now that roof spans geographies."