Reasons revealed about why hotel development, in the heart of Soho's post-production scene, was given the go-ahead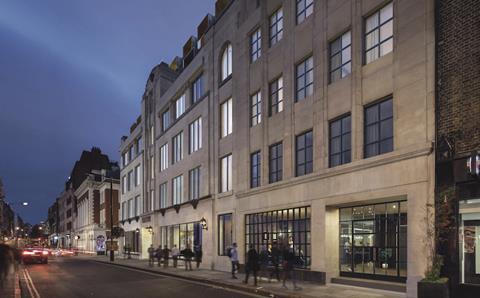 Details have emerged of the City of Westminster's deliberations in awarding planning permission for an upmarket 174-bedroom, seven-storey hotel on Wardour Street.
A City of Westminster sub-committee granted conditional planning permission, subject to a few minor stipulations. This was despite a series of objections, including those of The Soho Society, which opposed the "unwelcome change of use" and the "impact on businesses in the existing building".
There were also 51 objections (out of 52 responses) from "other representations received", mostly from occupiers of buildings in and around the proposed hotel development site.
Many of these objections cited issues such as the "loss of creative industry space", "the gentrification of Soho" and the changing character and function of Soho.
The hotel will wipe out the Soho homes of numerous post-production and VFX companies – including Encore, Angell Sound and Freefolk – with the demolition of the Film House and Mentorn House buildings, as well as a section of St Anne's Court.
It's a loss of 11,275 sq m of prime Soho office floorspace.
Addressing the question of the loss of office space and the impact on the creative industries in Soho, the sub-committee argued that "city council records do not indicate planning permission [for the current use of the buildings] was granted solely for the use of post-production studios in connection with the TV and film industry".
It added that the lawful use of the buildings, which was granted in 2004, was for "office purposes", and as the proposed use for a hotel is also commercial, "the loss of office floor­space is accept­able. The objections to the loss of office floor­space are therefore not sustainable to justify refusing the application."
Meanwhile, concerns raised about the hotel floorspace being "not appropriate in this part of Soho" were dismissed as "the proposals are considered to be in line with [a policy to] encourage an increase in visitor accommodation throughout the city. The objections received on these grounds are not considered sustainable to justify a reason for refusal."