LA-based studio marries human performance with animated environments and is in production on Netflix WWII project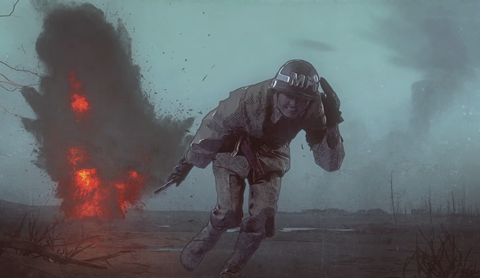 Producers L.C. Crowley and Brandon Barr and animator and VFX artist Grzegorz Jonkajtys have launched Trioscope Studios, a 'hybrid' animation studio which they say can produce dramatic stories with scale on a cost-effective budget.
Trioscope's proprietary hybrid animation marries human performance with animated environments, which the company says brings a photo-real level to human faces, character movement and action.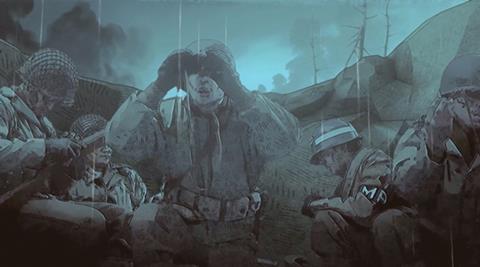 Trioscope is currently in production on the upcoming World War II animated drama series The Liberator, written by Jeb Stuart (Die Hard, The Fugitive), directed by Jonkajtys and produced by A&E Studios and Unique Features for Netflix.
Trioscope has also already partnered with Dark Horse Comics, Oni Press, Unique Features and Hulu for unannounced projects.
The Los Angeles-based studio will be developing original dramatic content as well as adapting and producing third party intellectual property, all to be produced in its new platform.
Crowley is chief executive officer with Barr as chief content officer and Jonkajtys as chief creative officer. Joining them is Brian Lavin, senior vice president of development.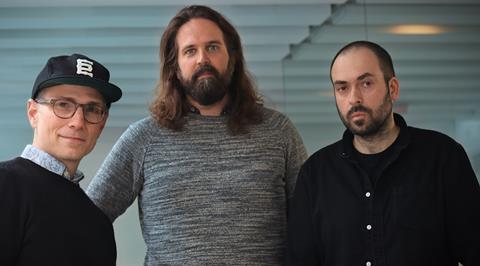 "Trioscope can effectively produce in ways no other platform can," said Crowley and Barr. "So often, dramatic material can't get made because it's too creatively ambitious or costly. This technology allows creators to imagine without limits – from contemporary to historic periods, and from fantasy to reality – and all on an achievable budget."
"Animation is great at building anything that can be imagined," said Jonkajtys. "Trioscope's technology allows creators the opportunity to tell a visually compelling story with rich detail in a way that conveys the human emotion and drama of a serious subject matter."
Crowley and Barr launched the Atlanta based production company School of Humans a decade ago, producing Daytime Fighting League (Adult Swim), Stuff You Should Know (Science Channel) and Behind the Screens (Netflix).
Director, animator and VFX artist, Jonkajtys has served as a VFX Creative at LucasFilm, Industrial Light & Magic as well as Café-FX.
Lavin has worked as a senior development executive at Discovery Communications, Red Bull Media House and Viacom. He has developed series such as add 73 Seconds: The Challenger Disaster starring William Hurt, The Horn, The Road Trick, The Post Up, Social Fabric, The Unexplained Files and NASA's Unexplained Files