Numerous companies had pulled out of the event following the Netherlands' return to lockdown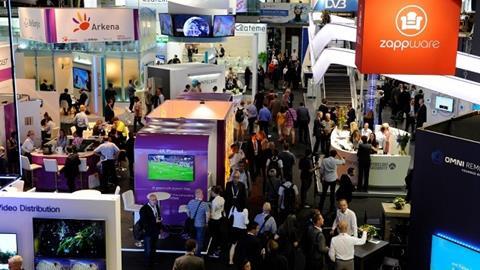 IBC has announced that the in-person IBC2021 event planned to take place at the RAI in Amsterdam, the Netherlands, has been cancelled despite earlier assurances that it weould go ahead.
It will now offer a digital version through IBC Digital.
The convention had been in doubt after the Netherlands returned to lockdown earlier this month. Measures such as home working, bars and restaurants closing at 7pm, and home gatherings being limited to four people have been reintroduced as Covid cases rise in the country. There were 20,717 cases in the last 24 hours, according to the WHO, with 11 deaths in the country of just over 17 million.
Despite this, IBC had last week released a statement saying that it planned to continue even with the new restrictions. This was quickly met with several exhibitors, including Canon, Blackmagic, LiveU, Xytech, and DHD.audio pulling out of the event. Even before that statement, the likes of Sony and Ross Video had said they wouldn't exhibit at the event if it went ahead.
IBC released a statement explaining its decision to now cancel the event, after having said it would continue just one week ago.
IBC Statement
IBC announces that the in person IBC2021 event has been cancelled. The move follows growing concerns about the COVID-19 situation in The Netherlands, which has deteriorated over the past week, and feedback from the IBC exhibitor and visitor community.
The IBC Partnership Board made the decision today in order to prevent exhibitors and visitors from travelling to The Netherlands.
Due to take place on December 3-6 at The RAI in Amsterdam, IBC20201 will now focus on bringing the content and technology community together via IBC Digital.