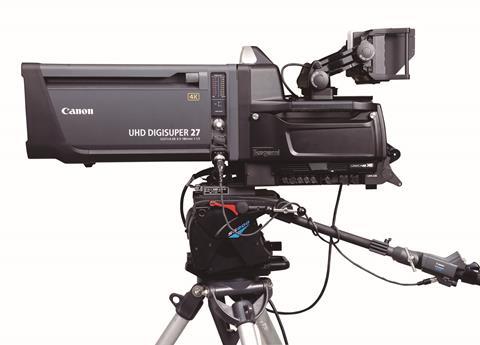 Ikegami is using IBC to launch its UHK-435 camera, what it describes as "the world's first" 2/3-inch 3-CMOS sensor 4K/HD studio camera.
The camera captures extended depth of field for studio and outdoor productions and can be used (via a B4 bayonet-mount) with large studio or OB lenses.
It's been created with HDR in mind, conforming to HDR international standards and delivering wide dynamic range and wide colour gamut. It supports the HDR broadcast format, Hybrid Log-Gamma.
Ikegami's Unicam XE peripherals, including the CCU-430 camera control unit, VFL 701 D 7-inch full HD LCD viewfinder and 7.4-inch OLED viewfinder are fully compatible with the UHK-435.
Interfaces are available for the camera for a range of signal protocols, including Quad 3G-SDI, 12G SDI and IP.