Hire firm reaches agreement with investment company that realigns its focus on digital cinema and film kit rental in the UK and US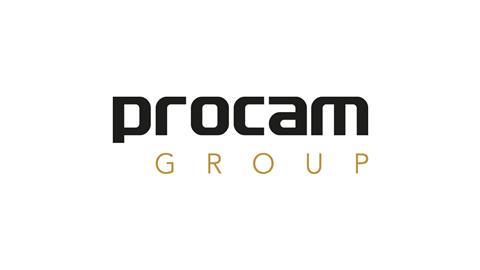 Camera hire firm Procam Group has secured a new investor – London-based investment firm Inspirit Capital.
The investment 'carves out' Procam's UK and US operations, Procam Projects and Take 2 Films, while the Group's True Lens Services operation is left out of the transaction. This will remain part of Procam's former investor, Foresight Group.
Process says the deal with Inspirit, which provides capital for UK-headquartered businesses, will realign focus on its core business of digital cinema and film kit rental.
Under the terms of the deal, Group CEO John Brennan will remain in position.
Brennan, said: "We are excited to work with Inspirit, who share and support our ambitions for the next chapter of the Procam Group. As far as our customers and employees are concerned, nothing changes. We will continue to deliver the best possible service and support for productions across the UK and in the US.
Brennan went on to acknowledge the negative effect of Covid-19 on the industry, but said the rise of streaming services creates "fantastic opportunities for our industry on the other side of the pandemic."
Albert Farrant, partner, Inspirit Capital, added: "Inspirit is delighted to be backing the team at Procam, which is positioned for strong growth given the backlog in content production following the national lockdown and increasing consumer demand for high-quality original television and movie productions."