Fewer people have positive attitude to virtual reality, according to ReportLinker survey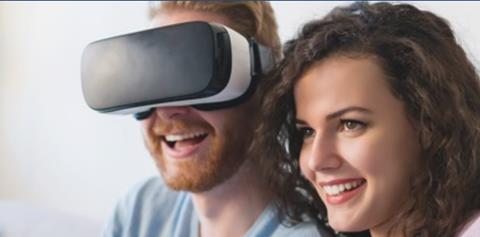 Interest in virtual reality is waning, according to new research which shows that awareness, opinions and adoption of the technology have declined.
Following surveys from 2017, ReportLinker says that 62% of people now have a positive attitude towards the technology whereas this figure stood at 76% in October 2017 and 83% in January 2017.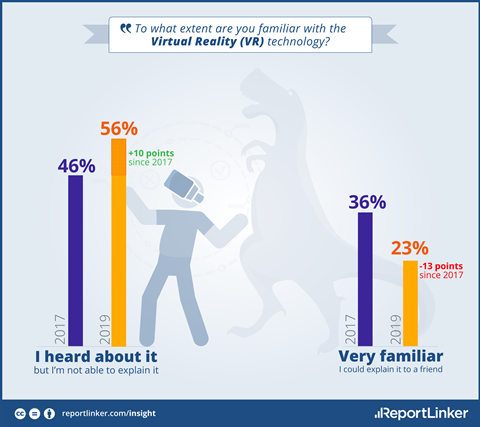 According to the survey results, Americans are less familiar with VR now than they were in 2017 or even 2016.
Male respondents (31%) are much more likely to be "very familiar" with VR than are female respondents (16%).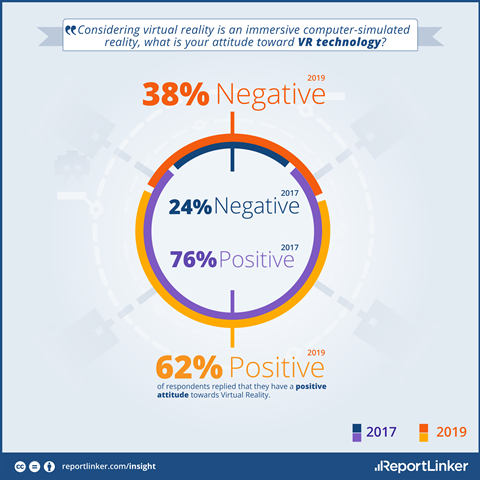 Asked about VR's leading brands, only 28% of respondents could name an industry leader without any hints or clues (17% less than in 2017) and only 37% show familiarity when brand names are suggested (23% less than in 2017).