He joins the company from the Turkish Radio and Television Corporation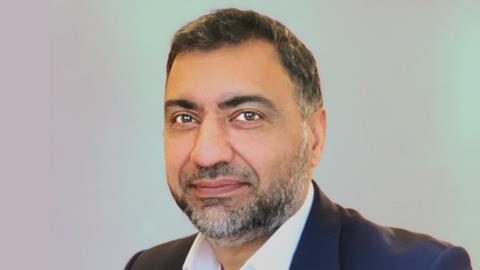 ITN has appointed Mohammed Akhlaq as its new chief technology officer.
Akhlaq will join the company from 1 October from the Turkish Radio and Television Corporation (TRT), taking the place of Bevan Gibson – who has left to join broadcast facilities giant Euro Media Group after six years at the business.
He will join the senior leadership team at ITN, and lead the technical strategy for the company, guiding the management and development of broadcast operations, technology infrastructure, media management and workflows.
Akhlaq has held senior strategic technology roles at TRT since 2016, most recently as a consultant and previously as Director of Technical Operations. He has extensive experience in the broadcast technology field, starting at the BBC, going into post-production and engineering roles at Pebble Mill Studios, before joining telecommunications company NTL as a senior broadcast engineer.
He then returned to the BBC and heled senior technical and operations roles there for ten years, then moving to Al Jazeera in 2012. Akhlaq joined as director of international operations and projects in Doha, before he became launch director for Al Jazeera America.
Finally, after a number of consultancy roles, at TRT World and TRT Arabic, Akhlaq managed 400+ staff, including a team of broadcast and IT engineers, and led the development and launch of a data centre as well as the technology operations of the TRT Arabic channel, broadcasting to audiences in Turkey and the Middle East.
CEO of ITN, Anna Mallet, said: "I am delighted that Mohammed will be joining the senior leadership team and providing strategic leadership in such an important area for ITN. He has an impressive track record in broadcast technology built over many years in the industry and I know he is looking forward to leading our fantastic technology team. ITN has a long history of pioneering technical innovation, and Mohammed will bring real expertise, commercial nous and energy to this crucial role."
Akhlaq added: "I'm really excited to be joining ITN at such a pivotal time. Bevan and the team have done a phenomenal job, not least in how they've found solutions to the unique challenges presented by the global pandemic, and I'm looking forward to working with what is clearly a very talented and dedicated team."