Broadcaster opts for a mixed economy of products for its long-term data storage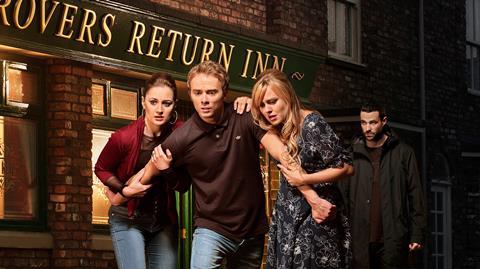 ITV has invested in a number of different high-end archiving products for the long-term storage of its assets.
It has opted for two Spectra BlackPearl Converged Storage Systems, which manage storage across numerous platforms, including online disk, near-line disk, tape and public cloud.
Additionally, it has purchased two Spectra T950 tape libraries (pictured below), which are scalable from 50 to 10,020 LTO slots, enabling you to store over 120PB of data
One of each of the different archiving systems will be located in Greenwich and Leeds.
"The combination of Spectra's BlackPearl and tape libraries streamlines ITV's digital workflow, eliminating costly middleware and simplifying the management of their assets," said Brian Grainger, chief sales officer, Spectra Logic. "It keeps their content safe and secure, while still allowing creative departments to quickly access data as needed."
Marcel Mester, senior project manager, ITV, added: "Spectra has met all of ITV's criteria, providing a simple, affordable and easy-to-use digital archive that is purpose-built to meet our needs."