It will enable the VFX house to expand its global VFX and animation teams and bolster its original production output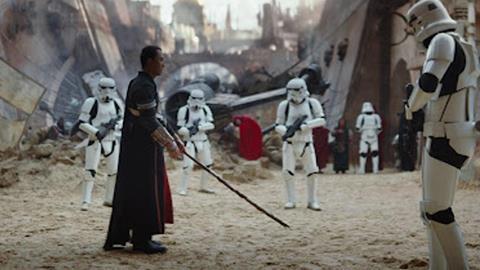 VFX house Jellyfish Pictures has received investment from private equity firm, Key Capital Partners (KCP). The investment will be used to scale-up Jellyfish's global VFX and animation teams, as well as bolster the company's original kids and family content production work through Jellyfish Originals.
It will near double in size as a result of this deal, growing to more than 600 staff by the end of this year.
Jellyfish was one of the first VFX houses to establish large-scale remote working, setting up virtual studios utilising centralised, secure technology several years in advance of the pandemic making this a normal way of working.
Its virtual studios setup has enabled Jellyfish to move away from the traditional studio model to create a future-proof facility with a global reach.
The company's HQ is in a state-of-the-art facility in Brixton, and it has additional studio spaces in Sheffield.
Its productions include three Star Wars films; high-profile drama series including Black Mirror and The Book of Boba Fett; and, most recently, animated feature films Spirit: Untamed and How to Train Your Dragon: Homecoming.
CEO, Phil Dobree will continue at the helm of the company, following the investment from KCP.
Dobree said: "We are delighted to have KCP on board for the next stage of Jellyfish's ambitious journey. We have seen an unprecedented demand for our services over the last year and this investment allows us to accelerate the company's growth, providing our clients and partners with the technical and creative resources to continue to bring compelling, award-winning work to the screen."
KCP partner, Philip Duquenoy added: "This is an exciting time for the creative TV and film industry in the UK and we are thrilled to be working with such an innovative business to enable even greater growth."
IMAGE: Image courtesy of Jellyfish Pictures. Rogue One- A Star Wars Story © 2016 Lucasfilm Ltd