She has been appointed as development producer – animated series and features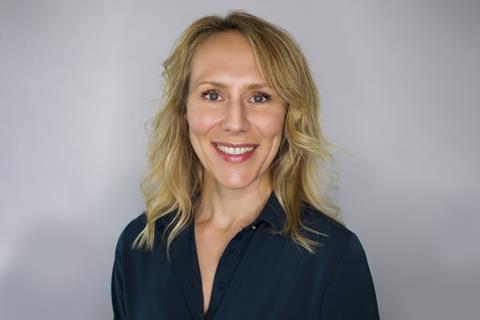 Elena Wurlitzer has been appointed development producer – animated series and features for Jellyfish Originals, the original content division of VFX house Jellyfish Pictures.
The appointment is part of the company's plans to build its original's department and grow and diversify its development slate with an emphasis on animated episodic and feature content.
In her new role, Wurlitzer will focus on creating and developing IP alongside Jellyfish's in-house directors, art department and creative team, as well as acquiring external IP and aligning strategically with co-production and commercial partners.
Prior to joining Jellyfish, Wurlitzer was senior development executive at Wildseed Studios where she led a slate of original series. Her previous roles include senior creative for children's app, Azoomee, developing and producing on-demand series content. She also spent several years at Disney in original series and co-production.
Natalie Llewellyn, managing director, Jellyfish Originals, said: "Elena is a stellar addition to the Jellyfish Originals team – her vast experience across TV development, screenwriting and production for major networks will grow and advance our slate of high-end, creator-driven kids and family IP. Jellyfish is all about cultivating creativity, passion and new ideas and Elena's energy, reputation and pursuit for creative excellence makes her the perfect fit."
Wurlitzer added: "Having been a fan of the incredible work Jellyfish has produced, I'm absolutely delighted to be a part of such an exceptionally creative team, and I'm excited to expand our slate of fantastic animated series."
Jellyfish Originals is in development on premium projects for global platforms and commercial partners and has also adapting two popular children's books series. Subject to financing, Jellyfish will commence pre-production on its inaugural original preschool series later this year.