The development team for the popular edting and QC packages have been retained as part of the acquisition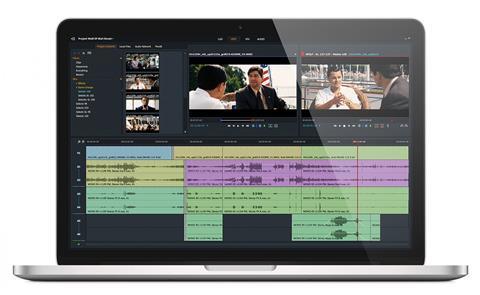 Non-linear-editing package Lightworks and QC package QScan AQC have been acquired for an undisclosed sum, by recently founded company LWKS Software.
The firm is taking on key members of the Lightworks and QScan software development teams to ensure both products continue the be developed as planned.
Lightworks (pictured above) has an installed base of more than 1 million users and was used to edit high-profile feature films including LA Confidential, Pulp Fiction, and The King's Speech, as well as a variety of television projects. It was recently used to edit Netflix's The Irishman.
Meanwhile, QScan AQC software is used by the likes of NHK, Apple and Netflix, post-production houses, broadcast facilities, OTT operators, and so on, to ensure content meets the appropriate technical standard.
LWKS Software was created by a former MD of EditShare - James Richings - and a former VP of sales at EditShare and manager at Avid - Peter Lambert.
Lambert said: "This is excellent news for both Lightworks and QScan customers. It ensures both products will continue to be developed with the care and attention to detail that they deserve. Lightworks and QScan are multi award-winning products used by millions of content creators and hundreds of media services providers worldwide. We are looking forward to integrating exciting new features and toolsets for them in upcoming releases and developing workflows that fuel creativity."
New releases for both products are planned for November.