Hugh's credits include Wolf Hall which won a BAFTA for best sound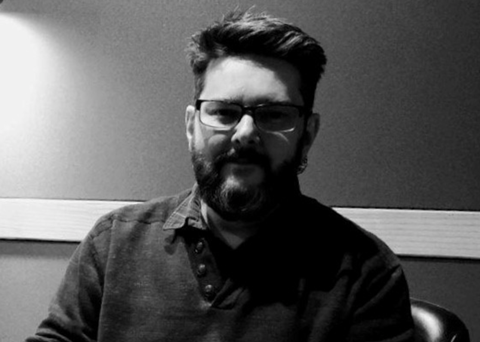 LipSync Post has promoted senior re-recording mixer Rob Hughes to head of sound.
Hughes has worked in LipSync's sound division for 13 years. Leading a team of seven, Hughes will work alongside his core team which includes the newly appointed Sven Taits who will join from May 2019 as a senior re-recording mixer, as well as dialogue editor Ben Tat, FX editor Brian Gilligan, re-recording mixers Yanti Windrich and Tushar Manek and sound assistant Mark Langley-Smith.
Hughes' experience spans over 20 years in post, with credits including The Long Song, Funny Cow, Harlots, National Treasure, Churchill, Vita & Virginia as well as The State and Wolf Hall by Peter Kosminsky which won a BAFTA for best sound.
Prior to joining LipSync, Hughes worked as a re-recording mixer and sound designer for The Tape Gallery, where he worked across a slate of high-end commercials. Joining LipSync Post in 2006 as a short form mixer, he went on to become a senior re-recording mixer.
LipSync has recently invested £650k to overhaul its two main audio mixing theatres, adding Dolby Atmos facilities and integrating different control surfaces. The rooms include a hybrid Frozen Fish Design mixing console, which integrates AMS Neve DFC 3D and Avid Pro Tools S6 control surfaces.
LipSync director Peter Hampden said: "Rob is an enormously valuable and highly respected member of the team here at LipSync and we're proud to see him rise through the ranks and flourish over the years."