The company has recruited UK-based staff as it begins a marketing and sales drive here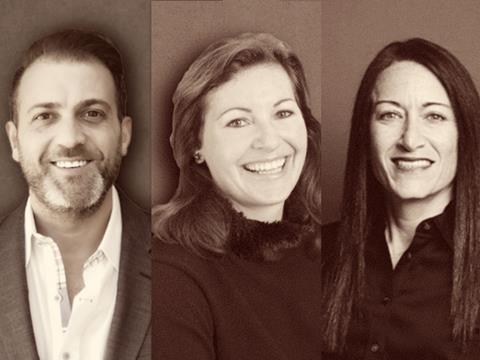 LA-based localisation and content delivery specialist Premiere Digital has expanded its sales and marketing push to the UK.
As part of this, it's recruited Michele Edelman (pictured, above right) as head of growth and Abigail Hughes (pictured, above centre), who will be based in the UK and oversee the EMEA as VP of growth.
The company has also promoted US-based Jeff Goldman (pictured, above left) to SVP of growth and development.
Edelman joins from Vubiquity, and was previously a long-time employee at Warner Bros, working in home entertainment and digital distribution.
Hughes's career includes stints at BBC Studios, Sony Pictures Entertainment and Endemol Shine. In her newly created position, she will lead Premiere Digital's global expansion in Europe. She will be based in Cambridge.
Premiere Digital CEO Mark Lazar, said: "Knowing our products were well received in the market with customers was our priority, so Premiere has been on the 'silent' rise. Now is the right time to expand the organisation and make this announcement."