Jigsaw24 senior pro audio consultant David 'Saxon' Greenep reports from the NAMM Show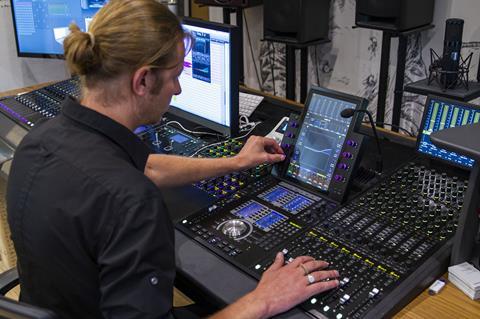 The NAMM Show is one of the largest and longest-running audio expos in the world. While it's mostly for musos, the sheer scale of the show, and the rapid expansion of pro-audio within it, means there are always a handful of releases for the post-production community to get excited about. Sometimes it's a small change – Focusrite releasing a Dante-enabled ADA card for their ISA range of mic pres, for example, which means that any ADR facility making the switch to audio-over-IP networking can keep using clean, proven, industry standard kit.
Other releases have wider implications. A number of this year's key products and showcases focused on making Dolby Atmos setups smaller and more streamlined, allowing the technology to exist somewhere other than large, dedicated studios. Focal and PMC were both demoing low profile speaker ranges that would allow you to fit ceiling-mounted Atmos speaker arrays into rooms with less height. PMC's Wafer range in particular combines amazing sound quality with the kind of discreet form factor that's ideally suited to multi-purpose rooms.
Also helping on that front is Avid's new MTRX Studio.
The original Avid MTRX is an expensive, modular and solution designed to give large studios and post facilities all the they'd ever need. While the MTRX delivers massive it easier to manage large sessionsi it represents a outlay, which doesn't s
The new MTRX Studio is not like this. It prioritises what Avid are calling "creative efficiency", bundling I/O, routing and monitoring capabilities into a single box, which sits at the centre of your studio and gives you a fixed I/O of 64x64 – enough to handle an Atmos mix. Room calibration tools are built in. Switching between different speaker profiles for immersive, surround and stereo mixes is simple. The monitor section is fully configurable and can be controlled using any EUCON console through Dadman in MTRX.
This significantly lowers the cost of entry when it comes to working with Atmos. It means that practically any space – and by extension any facility – can be made Atmos-ready. Obviously there are still a range of technical considerations, particularly if you're not already using Dante connectivity elsewhere in your facility, but a solution like this lowers the barriers to entry massively, and makes it far easier for facilities to pack multiple Atmos-capable rooms into a single facility.
As Dolby continue on their quest to build Atmos playback into as many cinemas, speakers, home assistants and smartphones as humanly possible, the demand for Atmos mixes of all kinds of content is about to skyrocket. But if this new approach to the necessary hardware – one focused on making it simpler, streamlined and more user-friendly – continues, we just might be able to keep up.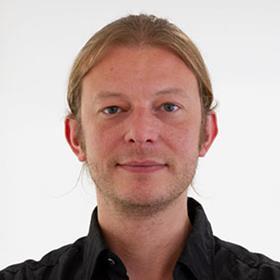 David 'Saxon' Greenep is senior pro audio consultant at Jigsaw24.