The broadcaster is using the Kairos live production platform at its Light Studio in Milan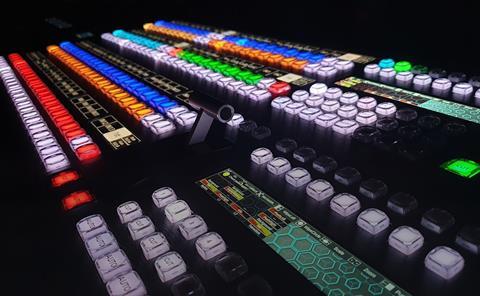 Italian broadcaster Mediaset has turned to Panasonic's live production platform Kairos for live IP workflows at its Light Studio in Milan.
The Kairos Core 1000 aims to future-proof the studio with the ability to support legacy SDI while also integrating into the its ST 2110 infrastructure.
Two Kairos AT-KC1000 systems have been installed at the Light Studio by system integrator Professional Show, one for normal use and another as back-up. In addition, it upgraded the facility's automated newsroom studio with five Panasonic AW-UE150 PTZ cameras, a Tuning Tecnopoint dolly and column system and a Panasonic AW-RP150 remote camera controller.
Panasonic also revealed that it will add Agile I/O software to the Kairos system in early 2022, which will aim to provide users with additional input and output capacity to create larger and more complex productions.
The free upgrade will allow customers to use the 100Gb ST 2110 network and other KAIROS Core inputs and outputs more efficiently with better management of network bandwidth - providing users with additional sources for HD and 4K content and access to more connected sources in the multi-view.
Mauro Cassanmagnago, director of broadcast technology at Mediaset, said: "The introduction of Kairos allows Mediaset to take full advantage of its IP production, providing flexibility and future-proofing the transition to a flexible, software-defined infrastructure that is required by broadcasters. Initial feedback on the system has been incredibly positive with our team and operators saying Kairos is powerful, fast and easy to use."