Year long programme unveiled to assist the next generation of audio professionals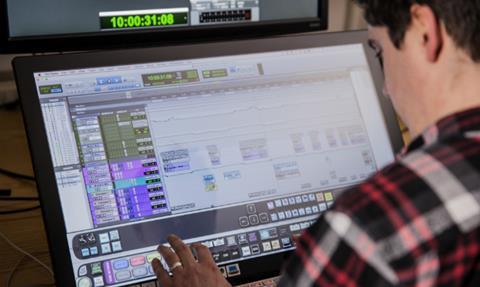 The Association of Motion Picture Sound (AMPS) has launched a mentoring scheme for up and coming audio operators.
The scheme aims to bring less experienced audio operators, working in all areas of audio, in contact with seasoned practitioners, allowing them to benefit from their advice and guidance.
It will run for one year beginning at the end of July 2018, with participants receiving one hour-long session per month with their mentor either in person, via Skype or Facetime.
AMPS aims to match 20 mentees with 20 mentors.
Current mentors include Chris Roberts, supervising sound editor (Innocent, Howards End, Fortitude and Death in Paradise); Judi Lee-Headman, production sound mixer (The Tunnel, Britannia); Paul Davis, supervising sound editor/ sound designer (You Were Never Really Here, Film Stars Don't Die in Liverpool, The Secret Scripture); Anna Bertmark (God's Own Country, You Were Never Really Here, Walk with Me); and David Laselles, production sound mixer (The Split, Downton Abbey, Black Mirror).
The scheme is open to all AMPS members from all locations throughout the UK.
It is being run by David Lascelles and Emma Butt who can be contacted at mentor@amps.net
To apply, log on here and fill out the application form in the members page.