They will be both be based in the Unit 16 space of The Townsend Campus at Garden Studios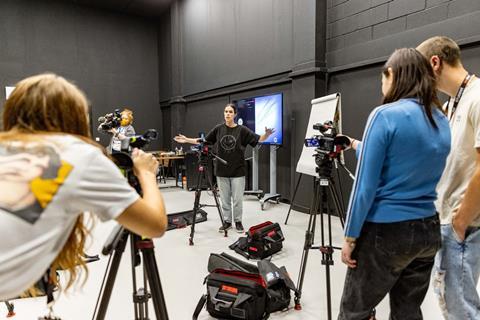 Garden Studios has announced new partnerships with MetFilm School and Mission.
Both will be based in the Unit 16 space of The Townsend Campus at Garden Studios.
MetFilm Schools will offer four 6-month courses twice-a-year from its new home, titled Acting for Film, Digital Animation & VFX, Post Production, and Practical Filmmaking. Students will have access to studio facilities, including the state-of-the-art Virtual Production stage and on-site VP technician team, with the courses getting underway 27 September.
MetFilm School's director, Jonny Persey, said: "There are times in the growth of an organisation when something just makes so much sense, you don't need to think about it. Opening a second London campus in Garden Studios was one such time. Our long-time partners, led by the co-founder of MetFilm School, Thomas Hoegh, have a vision of a new studio complex that embraces so many of our core values – innovation in filmmaking, doing so in a sustainable way, and creating opportunity for new and emergent talent.
"Our educational philosophy is predicated on a drive to be at the heart of the film industry and to demonstrate to our students that their ambitions in film are achievable. We do this by being situated in working film studios – and with Garden Studios and Ealing Studios in London, Prime Studios in Leeds, and BUFA in Berlin, we are now in 4. We do this by building a relevant industry curriculum, taught by working professionals, and responsive to emergent trends. Our presence in, and our partnership with Garden Studios is core to these values."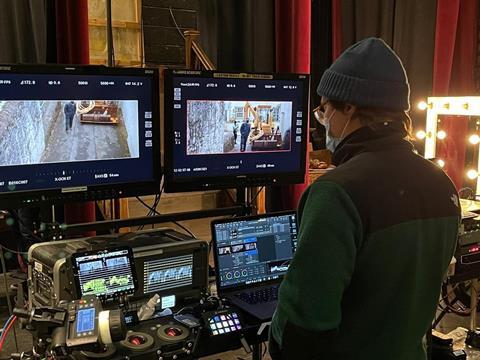 Meanwhile, DIT and digital dailies facility Mission offers start-to-finish digital workflow management for top film and TV productions and its Garden Studios base adds to its presence at Shepperton Studios and in Cardiff.
Mission's founder and CEO Mark Purvis said: "Utilising the facilities of Garden Studios and working in partnership with our new neighbour MetFilm School, we now have access to a pool of talent and can provide positive input to the curriculum in order to meet the future needs of the industry.
"To have these stages within a 25 minute commute from Soho gives Mission an opportunity to completely redefine the approach to digital production. With an ability to thoroughly test digital cameras and lenses, and to further explore what can be achieved right through the post pipeline, we are looking forward to a much closer engagement with cinematographers as we look to the next ten years."
Thomas Hoegh, CEO and Founder of Garden Studios, plus co-founder of MetFilm, said: "We are delighted that both Mission and MetFilm School have decided to make Garden Studios their long-term home. We all share a passion for talent development, inclusion and innovation with an ambition to create a community of like-minded entities on campus. We look forward to the great opportunities for cross-collaboration, practical learning, and innovation throughout the whole production process that our partnership will bring."