He has over 30 years' experience in the industry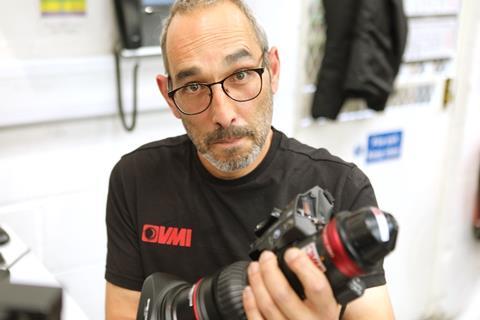 VMI has hired Mike Rosario as its new head of cameras.
Rosario joins the company after 30 years in the industry, starting at Samuelsons before moving onto companies such as ARRI Media, Panavision and Take 2.
He replaces Gerard Botha at VMI, and will report to operations manager Michael White. His priorities include supervising equipment preparation, technical support, assisting with training and improving processes across the spectrum of VMI services.
Rosario said on joining: "I am really passionate about training and am looking forward to mentoring and developing VMI's 3 apprentices, putting my experience to good use."
VMI managing director Barry Bassett added: "We are all really looking forward to Mike bringing his years of experience to assisting VMI's progress. My dad always claimed that 'great people' are effectively free, since they generate more value than they cost and Mike most definitely fulfils this."