Post house boss is leaving to focus on his feature film production company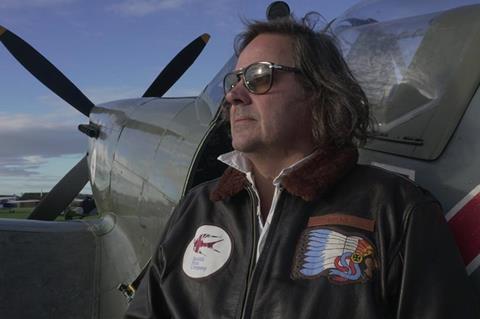 Molinare executive chairman and figurehead Steve Milne is leaving the long-standing post-production house to concentrate on his film production firm British Film Company.
As revealed by Broadcast's sister publication Screen International, Milne was previously Molinare's chief executive from 2003-2010 when he left to set up British Film Company, which has backed UK features including Journey's End, Dad's Army and Absolutely Fabulous: The Movie.
He returned to Molinare in 2012 after it went into administration, partnering with Julie Parmenter and Next Wave to buy the company's assets and relaunch it, while also taking up the role of executive chairman. Milne and Parmenter took a combined 40% in the company.
Molinare will continue with Parmenter, operations director Lesley Marr and general manager – technology Richard Wilding at the helm.
Milne will be able to dedicate himself entirely to British Film Company's slate, including footballer biopic Trautmann (which is currently in post-production in Germany) and feature doc Spitfire, about the iconic British fighter plane, including first-hand accounts from veteran pilots. It will be released in the UK by Altitude in July.
Milne is also co-producing another of the company's titles, A Pair Of Silver Wings.
Broadcast spoke to Milne about his decision to quit Molinare. He said: "I've taken a journey [with British Film Company] and doors have gradually opened up along the way. If I don't do it now, I'll never do it. I want to throw myself wholeheartedly into it and give it my best shot. During the many years I've been with Molinare I've helped turn it from a place doing Scrapheap Challenge to what it is now."
"The biggest part will be leaving those people behind. Molinare will always be in my heart. It's never the right time to leave a wonderful place like that, but it feels like a natural evolution for me."
Screen quoted a statement from the Molinare board, which said: "Now that Molinare is in a strong, stable and profitable position, Steve has decided to let go of the reins and we wish him well with his next chapter. He remains a shareholder."