Oscar-winner Pryke spent 35 years working at Pinewood Studios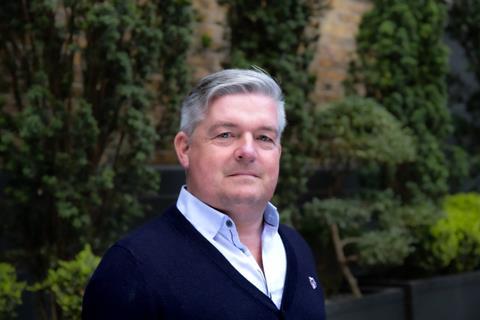 Molinare has hired Richard Pryke as a re-recording mixer.
Pryke, who has spent almost all of his nearly 40-year career with Pinewood Studios, will reunite with former Pinewood Studios creatives, head of audio facilities, James Doyle, and creative director, Glen Gathard, at Molinare.
At Pinewood, Pryke began as a maintenance engineer, building himself up to re-recording mixer. He mixed on films including Netflix's Bird Box, Eon Productions' Die Another Day, Warner Bros.' V for Vendetta, and Angelina Jolie's BAFTA-nominated First They Killed My Father, as well as regularly collaborating with director Danny Boyle, with hits such as 127 Hours and Slumdog Millionaire, for which he won an Oscar, BAFTA and C.A.S. award.
Since leaving Pinewood in 2020 after 35 years, he has worked with directors Peter Soós Aaron Fjellman on Gateway to the West and Caged respectively. He has also worked on video games such as The Division 2, and Eidos Montreal/Square Enix's Marvel's Guardians of the Galaxy.
This news comes shortly after Molinare opened a Dolby Atmos 4K HDR theatre.
Nigel Bennett, CEO, Molinare, said: "We have made great strides over the last year in ensuring Molinare is the number one facility for high-end and feature productions in the UK. This means not only investing in our kit and facilities, but the most important thing, our talent. Richard's appointment is a key part of this process, and we are excited to see his unique flair incorporated into the already outstanding roster of talent we have in the mixing team. He brings an abundance of passion and expertise to the role, two of the Molinare values that form the pillars of our facility, making him a natural addition to the team."
Pryke added: "Molinare's outstanding reputation precedes itself; the people, the facility and the location are all fantastic. After working here as a freelancer in the summer, I am extremely excited to join the team on a permanent basis. As a team player who enjoys working with the various members of an audio department, I am highly anticipating continuing to work with the talented creative audio team here at Molinare, on more exciting upcoming projects, after our experience together during my time as a freelancer."