The post house is expecting new work to come in this year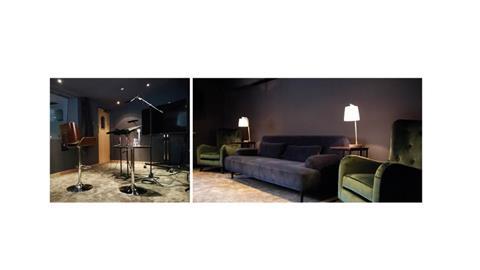 Molinare has launched a new Automated Dialogue Replacement (ADR) suite at its Soho head office.
The company has splashed out on the new kit in expectation of picking up new work, following a successful awards season with the company's James Gregory picking up a CAS award for his ADR work on Fleabag.
Head of audio facilities, James Doyle, said: "With the ever increasing ADR work coming to the Molinare group, coupled with our CAS Award win last month, this felt like the right time to invest in this exciting avenue at Molinare."
This suite will complement Molinare and sister company Hackenbacker's current audio set-up, which includes nine mixing theatres, three of which include Dolby 5.1/7.1 Theatrical or Commercials & Trailers Certification, and one with full Dolby Atmos home entertainment mix capability.
Managing director Nigel Bennett, added: "We're proud of the new suite and are now looking to develop our client base further across the media sector."
In addition to Fleabag, Molinare has recent ADR credits for Good Omens, The Capture, and Strike Back.