Camera rental firm names Katy Kardasz as office manager at Movietech Cymru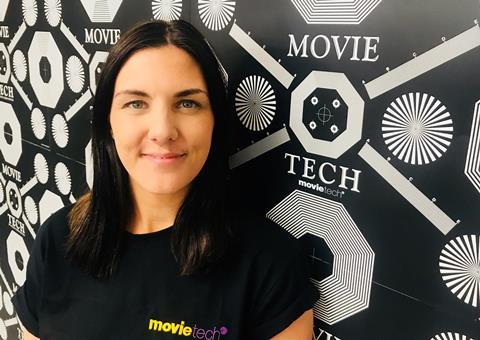 Camera, lens and grip specialists Movietech has appointed Katy Kardasz as office manager at Movietech Cymru, its newly created Pinewood Studio Wales based operation.
Kardasz is responsible for running the Movietech Cymru equipment rental and test facility at the Pinewood Studio Wales site, as well as assisting in the delivery of skills and training to support local film making talent.
Kardasz began her career as camera trainee alongside cinematographer Matt Gray BSC on the pilot for Sherlock. Additional credits include Merlin, Atlantis, Born to Kill, Doctor Who, The Bastard Executioner and Hellboy. She has worked with DoPs including Sam McCurdy BSC, Henry Braham BSC, Ashley Rowe BSC and Suzie Lavelle BSC.
Movietech managing director John Buckley said: "We are extremely fortunate to have someone of Katy's calibre join our team; her equipment knowledge and practical experience working within the local production community is a real asset to the business".