Panchro/i Classic Primes added to rental inventory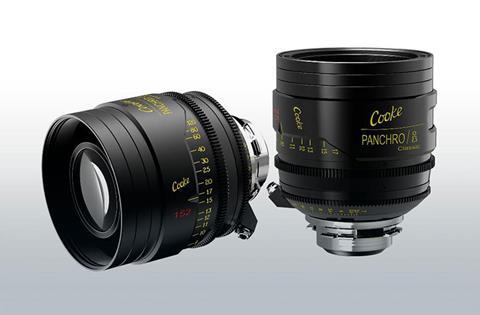 Pinewood Studios-based Movietech has added a full set of Cooke Panchro/i Classic Prime lenses to its rental inventory.
Engineered to reflect the look and feel of the renowned original Panchros, the updated lenses feature Cooke's highly rated control over flare, distortion and spherical aberration but make use of modern glass.
Movietech managing director John Buckley said of the purchase: "For us to effectively support cinematographers and crews shooting all formats on all types of productions, it is essential that we maintain the widest possible equipment choice. We are constantly investing right across our product ranges; these new Cooke Panchros are a fantastic addition to our lens offering."
The Pachro/i family is available in a choice of focal lengths; 18, 25, 32, 40, 50, 75, 100 and 152mm. The lenses incorporate Cooke's i Technology which allows digital recording of lens data for every frame for both celluloid and digital acquisition.
TV productions that have used Movietech's rental services include BBC's Silent Witness and E4's Misfits.