Appointment is a newly created position for visual effects facility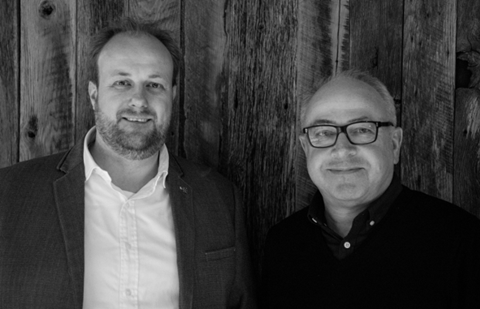 The Moving Picture Company (MPC) has hired Gregory Roekens in the newly created position of chief innovation officer.
Roekens (above left) was previously future technology officer at ad agency Grey Europe, and before that was chief technology officer at AMV BBDO and Wunderman and previously worked at IBM.
He joins the company's global senior management team reporting into CEO Mark Benson (right).
MPC said the appointment reflected a commitment "to deliver innovative creative and production to major advertisers, ad agency networks, brands, production companies, publishers and media."
The appointment comes as VFX houses like MPC increasingly move to take advantage of emerging technologies such as virtual reality and augmented reality, as well as in experiential, digital and mobile media.
MPC has created VR projects for clients such as John Lewis, Samsung and Chrysler. Its film credits include The Lion King and Maleficent.
Benson said: "We are very excited to connect Gregory's vision and expertise in the area of new and emerging technology with the business challenges of our clients."
Gregory added: "My focus will be in helping design the future of communication and user experience so that MPC can deliver any client vision to become a reality. In doing so I believe MPC will continue to be a leader in how clients and their consumers connect with emerging technology."