Two day event featured over 100 live sessions and more than 300 speakers from across the industry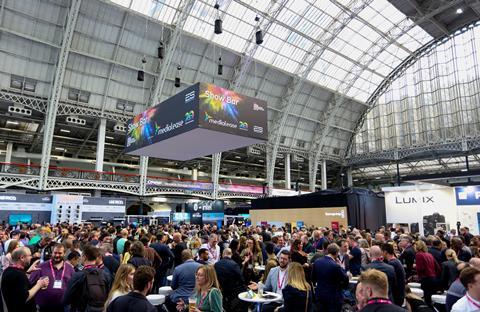 The 2023 Media Production & Technology Show attracted a record attendance of over 10,000.
The two-day event took place at London Olympia on 10-11 May, and included over 100 live sessions, 250+ hours of free content across six theatres and featured more than 300 speakers. The show floor also had 300+ exhibitors and sponsor partners from across the whole breadth of the industry.
The content included an opening keynote from Peaky Blinders creator and Star Wars screenwriter and filmmaker Steven Knight CBE, where he urged streamers to consider post-watershed soaps to retain subscribers. In addition, virtual production was a big hit at the show, with a keynote from Epic Games' BK Johannessen, a case study of HBO's House of the Dragon, and insights from Pixotope, Absen, Move.ai and disguise.
Speakers on the Audio theatre included Emmy and RTS Award winning composer Nainita Desai, BAFTA Award and German Film Award winner Markus Stemler and BAFTA nominated Kate Davis, and the Post Production Theatre hosted leading figures from Picture Shop, ENVY, Fifty Fifty, Lux Aeterna, Ghost VFX and Framestore. Also, the creative team behind The Boy, The Mole, The Fox & The Horse shared the workflow that helped them win an Oscar and attendees went behind-the-scenes on the colour grading for His Dark Materials and the VFX and animation on Apple TV+'s Prehistoric Planet.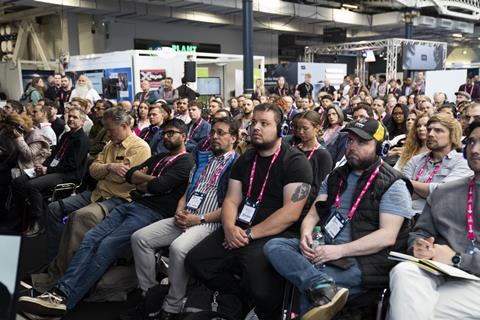 Charlotte Wheeler, event director for the Media Production & Technology Show, said: "This has been an incredible show this year, packed to the rafters with visitors who all seemed so keen to engage and learn with seminars and visiting the exhibits. We've heard what it takes to put together world class award winning productions, had the veil lifted on disruptive technology like AI and not shied away from tackling topics that challenge our industry like diversity, skills shortages and sustainability. We thank everyone who gave their time and expertise to make MPTS such a thrilling success and rest assured - we are already working on MPTS 2024."
MPTS 2024 will be taking place 15-16 May next year.
The Media Production & Technology Show
Launched in 2016, The Media Production & Technology Show has rapidly cemented its position as the UK's largest and must-attend event for the media and broadcast industries. Originally focused on the creative side of content production, the event has now evolved to explore the technological innovations which power the enviable content production output in the UK today.
The interactive exhibition and extensive free seminar programme cover all aspects of broadcast content creation and technology, including pre-production, production, virtual production, post, distribution and audio, and brings together 10,000+ attendees from across the industry.
Whether you're attending as a visitor or interested in showcasing your products in the exhibition, MPTS provides a unique opportunity to be at the forefront of discussions affecting the industry and build new connections.
MPTS is organised by Media Business Insight (MBI) Ltd, publishers of market-leading titles including Broadcast, Broadcast Sport, Broadcast Tech, KFTV, The Knowledge and Screen International. MBI is a GlobalData Company.