The UK's largest media trade show will take place 13-14 May 2020 at Olympia, London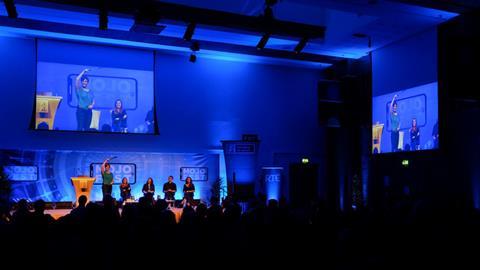 The Media, Production, and Technology Show (MPTS) has partnered with the Society of Motion Picture and Television Engineers (SMPTE), Digital Production Partnership (DPP), and Mojofest ahead of the 2020 event.
MPTS is taking place on 13-14 May 2020 at Olympia, London, and will showcase production technology.
SMPTE has over 7,000 members, including motion-imaging executives, creatives, technologists, researchers, and students. It will curate sessions for the new technology theatre.
Executive director of SMPTE, Barbara Lange, said: "As an MPTS partner, SMPTE will curate a series of presentations by experts and executives on how current and emerging technologies are shaping the future of media production and post."
Meanwhile, the DPP is partnering with MPTS for the first time, and will be hosting its own DPP theatre and speaker programme.
Managing director of DPP, Mark Harrison, said: "We have an opportunity to generate some fantastic discussion and debate around the key topics in the media industry."
Lastly, Mojofest is the world's longest running professional smartphone content creators festival. It will be co-located at MPTS, and covers topics including mobile journalism, filmmaking, photography, 360° video, drones, livestreaming, influencer marketing, vlogging, social media strategies as well as others.
Founder of Mojofest, Glen Mulcahy, said: "This partnership with MPTS will open more doors for our existing audience, while shining a light for MPTS' visitors on new and exciting opportunities surrounding smartphone content."
Registration for MPTS is now open on its website.