One is aimed at capturing mobile esports content and the other for live high-res video capture.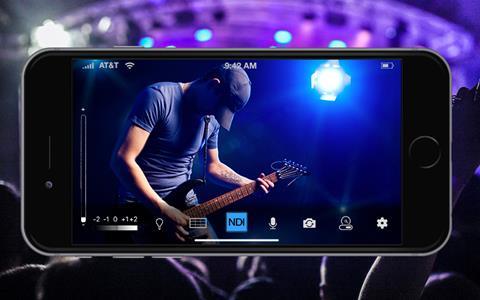 NDI is making two iOS apps available for free for the next 60 days.
Used alongside free NDI Tools software, the NDI|HX Capture app is pitched at esports content, enabling users to broadcast action from mobile games.
The other app NDI is giving away for 60 days is NDI|HX Camera (pictured above), which captures live video in 4K broadcast quality. The apps normally retail at US$10 and US$20 respectively.
Michael Hallén, CEO of the Vizrt Group (the parent company of NDI) said: "Like everyone else, our customers are being impacted by the COVID-19 outbreak and are having to overcome the challenges of staffing shortages and lockdowns. Making these two NDI-powered apps available to all who need them makes it easier for the world's storytellers to keep us all better informed."
Both apps are available to download for free until 1 June 2020. Both require an updated version of the free NDI Tools to be installed on the user's computer.