Richard Lancaster, Malcolm Cowan and Daragh Bass handed new roles at broadcast services firm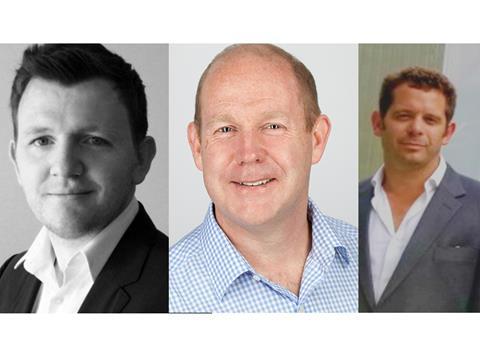 Broadcast services firm NEP UK has appointed three new commercial and technical leads.
Richard Lancaster has been appointed as the new commercial director of NEP UK, having worked at NEP as technical projects manager since 2017.
Lancaster's client roster includes event productions, ranging from global sports including Wimbledon and football league productions, to commemorative productions including the recent Royal Weddings and events held at London's Westminster Abbey.
Having also joined NEP in 2017 as technical projects manager, Daragh Bass has been appointed to head sales for the Media Solutions division, which specialises in delivering managed service contracts for thousands of hours of live unscripted meeting coverage every year.
In his new role, he is charged with identifying and delivering new business opportunities for the group-wide Media Solutions portfolio, whose offerings include centralised production, virtualised editing, and Mediabank, NEP's cloud-based MAM system, along with its AR graphics solutions
Malcolm Cowan has also been appointed as the new head of technology at NEP Media Solutions division and the wider NEP Worldwide Network. Cowan brings over 32 years of broadcast experience to the role, including running the post production for overseas events ranging from Olympic Games to World Cups.
Before joining NEP, Cowan was head of technology for the BT Sport Production Hub.
Steve Jenkins, managing director of NEP UK, said: "These are exciting appointments for NEP, demonstrating our commitment to focus our key resources for our core markets as we continue to grow and expand these divisions within NEP."