Olivia Burke arrives after a decade at The Mill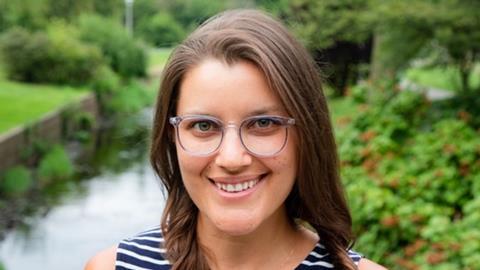 Harbor has hired Olivia Burke as its talent operations director.
Burke joins the company after a decade at The Mill in Los Angeles, where she was a creative talent acquisitions specialist growing teams in the VFX, design, animation, live-action, editorial, and virtual production space. She was also, most recently, US talent acquisitions lead for Technicolor's recruitment team, The Focus, where she represented The Mill and Moving Picture Company.
In addition to her jobs, Burke has also given back through mentorship work, and she supports Access VFX, The Animation Project, .movtogether, and Exceptional Minds.
The newly created role at Harbor sees her in charge of scouting, recruiting, mentoring, and managing talent at all levels. She will also oversee hiring and onboarding in partnership with key internal stakeholders.
Burke said: "I'm thrilled to join Harbor and am excited to start this new chapter as the company continues to push the boundaries of creative storytelling. My hybrid background in recruitment, architecture and photography gives me a creative eye which allows me to connect with artists on a unique level, and working closely with senior leadership, I can help elevate their most valuable asset – the creators behind the scenes."
Nick Hippensteel, Harbor's chief operating officer, added: "We are delighted to add Olivia to the Harbor team at this pivotal moment. The expertise and perspective she brings with her fit perfectly within our strategic and cultural goals for the company. We look forward to partnering closely with Olivia in driving our ever-sharpening focus on talent and in furthering growth opportunities for everyone in our community."