Facility based out of London and Windsor in the UK, offering access to Habor's US talent pool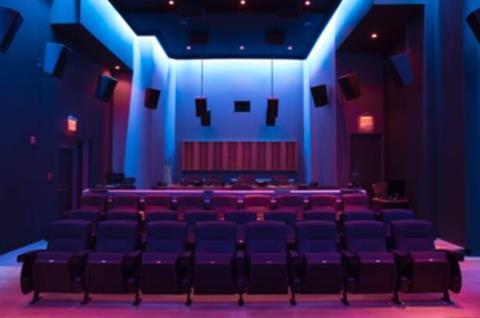 New York post house Harbour has expanded its facilities to London and Los Angeles.
Commercial director James Corless and operations director Thom Berryman will head up Harbor's new UK presence, after working at Pinewood Studios.
The new UK operation, based out of London and Windsor, will offer in-lab and near set dailies along with VFX pulls and delivery system Anchor. It will also be able to tap into Harbor's US talent pool, such as New York senior colorists for film and episodic TV Joe Gawler and Roman Hankewycz.
Harbor's new Los Angeles studio has five grading theaters for feature film, episodic and commercial productions, with connectivity to Harbor NY and Harbor UK, with real-time color-grading sessions, VFX reviews and options to conform and final deliver in any location.
Harbor's LA-based talent includes colourist Yvan Lucas, who has over 200 credits to his name, as well as Elodie Ichter, Katie Jordan and Billy Hobson. Some of the team's projects highlights include Once Upon a Time in Hollywood, The Irishman, The Hunger Games, The Maze Runner, Maleficent, The Wolf of Wall Street, Snow White and the Huntsman and Rise of the Planet of the Apes. Paul O'Shea, formerly of MPC Los Angeles, heads up the visual effects teams in LA.
Harbor's New York operation has six locations in Soho, offering over 80 edit suites, design, animation, VFX, conform, sound and picture finishing.
CEO Zak Tucker said: "Harbor's mission to provide bespoke craft artistry at scale led us to expand from New York to LA and London, so we can support filmmakers wherever they need us across the globe."
Corless added: "Harbor presents such an exciting opportunity. What they've achieved in New York and now Los Angeles, is testament to their approach, talent and ethos, and that offers so much potential for a new facility in London, and I believe it's one clients will embrace."