The GPUs speed up AI, graphics and real-time rendering up to twice that of previous generations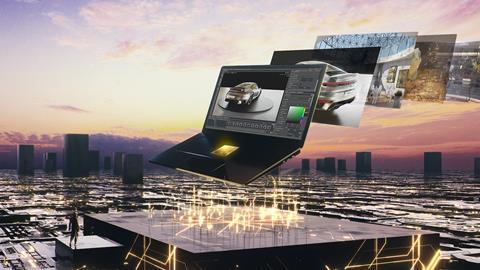 Nvidia has released a range of GPUs for next-generation laptops, desktops and servers that Nvidia says are designed to make it possible for VFX artists to work from wherever they choose, without sacrificing quality or time.
For desktops, the Nvidia RTX A5000 and RTX A4000 GPUs feature new cores that speed up AI, graphics and real-time rendering to up to twice that of previous generations.
For laptops, the Nvidia RTX A2000, RTX A3000, RTX A4000 and RTX A5000 laptop GPUs "deliver accelerated performance without compromising mobility," says Nvidia.
Meanwhile, for data centres, there's the Nvidia A10 GPU and A16 GPUs. The A10 provides up to 2.5x the virtual workstation performance of the previous generation, while the A16 GPU provides an enhanced virtual desktop infrastructure experience over the previous generation.
The new Nvidia GPUs are backed by the Nvidia Studio ecosystem, which includes driver technology that enhances creative apps for optimal levels of performance and reliability.
The Nvidia RTX GPUs feature the latest generation of RTX technology to accelerate graphics, ray tracing, AI and compute.
The new RTX laptop GPUs also include the latest generation of Nvidia Max-Q technology, enabling a new generation of powerful thin and light laptops designed for high-end work.
RTX technology also powers Nvidia Omniverse — the platform that delivers high-performance, physically accurate simulation for complex 3D worlds and true real-time ray-and path-traced rendering.
Bob Pette, vice president of professional visualisation at Nvidia, said: "Hybrid work is the new normal. RTX GPUs provide the performance for demanding workloads from any device so people can be productive from wherever they need to work."