Studio facility specialises in American props, vehicles and sets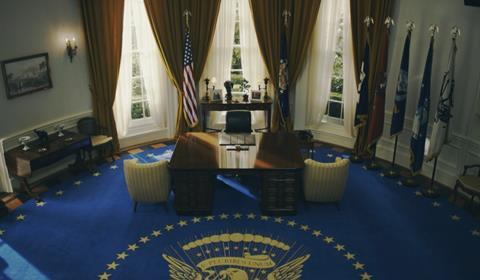 October Films has launched a studio space, October Studios, focused on UK producers working for US networks.
It includes a "wide supply" of American props, vehicles, as well as the only full-scale standing Oval office film sets outside of North America (pictured above), says October Films.
October Studios is based in Norfolk and consists of multiple studios, standing sets, costume and prop stores. It will be separately run to October Films, with its own staff, headed up by Steve Murphy and Josh Wilkins (former head of operations (US) for October Films).
The company says its facilities and services will be available "at a very competitive rate." They have so far been used by clients including Arrow Media, Anomaly Entertainment, Raw TV, Talos Films and Charles Ferguson's Representational Pictures.
"Using efficient production models and multi-skilling teams we're able to service all levels of budgets and fast turnaround schedules," said Murphy.
He told Broadcast: "October Studios will be run as an independent entity – in the first few months around 80% of our clients have been non-October films, and we have several US and UK producers lined up for series productions over the summer."