Media Mind's Anita O'Donnell and Yives Reed to manage new London office for growing Dutch on-demand processing firm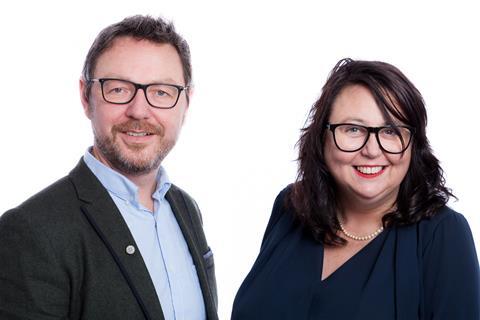 ODMedia, a content services and processing company for on-demand media, has launched in the UK.
The new London-based company — ODMediaUK — is led by media consultancy Media Minds, headed by ex-Visual Data executives Anita O'Donnell and Yives Reed.
Headquarted in Utrecht, ODMedia has opened subsidiaries in Belgium, Scandinavia and Spain in the last 12 months, with a German launch planned for later this year.
It has partnerships with all the global OTT platforms and has been awarded 'preferred partner' status by iTunes and is a Netflix Preferred Fulfilment Partner. ODMedia also acts as an aggregator for the major platforms, providing digital-rights management, monetisation, target audience development and cross-promotion. It also manages linear and non-linear channel playout for SVOD, AVOD and TVOD.
Media Minds' O'Donnell and Reed launched VOD business (VODE) in 2006, which grew into the re:fine group, employing 75 people and counting the likes of all3media International, FremantleMedia, Off the Fence and UEFA among its clients. In 2014, re:fine was acquired by Los Angeles-based Visual Data Media Services, and O'Donnell and Reed moved on to launch Media Minds.
ODMedia Group CEO Sjef Pijnenburg said: "The digital distribution market is globalising. We need to access local markets to assist rights holders with their global release strategy. I am extremely pleased to have Yives and Anita on board. Our rapid growth and strategic plans for global rollout can only be managed successfully with key professionals like them."
Media Minds co-founder Yives Reed said: "Anita and I have been on the sharp edge of content-processing and distribution for almost 20 years, so we know when we see an impressive team and organisation. ODMedia is that."