Former ITN director of post production will take up the newly created position in Summer 2021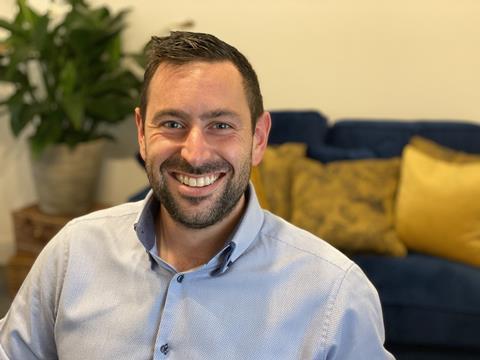 Zinc Media Group has appointed ITN director of post production Olly Strous to the new created role of chief technology officer.
Strous will help grow the company's production capacity and drive innovation in the way programmes are created and delivered.
As director of post production at ITN, Strous oversaw the post-production and production tech needs for the whole of ITN Productions, as well as the organisation's full service post-production business.
Under his tenure, there was a huge expansion in post-production services at ITN, with edit suites growing from four to 122. It delivered more than 1,000 hours of content per year.
During his time at ITN, the company won the contract to work with ITV Studios on I'm a Celebrity… Get Me Out of Here!, delivering 20 live shows over three weeks.
ITN Post also secured a similar contract for Dancing on Ice, three years in a row; a number of documentary series for Netflix; and Channel 4's Oscar-nominated For Sama.
Zinc Media Group is home to five factual TV production brands – Blakeway, Brook Lapping, Films of Record, Tern Television and the recently-launched Red Sauce.
This year it has invested heavily in its post-production facilities, serving both its new London headquarters and its team working remotely.
Mark Browning, CEO, Zinc Media Group, says: "In 2020, we made a significant investment into the group's post-production capacity to help us become more efficient in the way we finish and deliver programmes. I'm thrilled Olly Strous is joining us as our first CTO. He is a rare breed, outstanding at technical innovation, driven commercially but led creatively and he has excellent communication and people skills. Not only has he driven ITN's technical growth in its post-production capacity, he has led the charge in remote production and won significant new business along the way. He will be a fantastic asset for Zinc."
Strous adds: "Technology plays a vital part of any production company's creative and commercial success. Innovation through technology enables companies to diversify revenues, drive growth through smart, scalable solutions, improve efficiency and become more responsive to clients' requirements.
"Zinc is an extremely exciting organisation, at a pivotal moment in its development. It has huge potential creatively and commercially and an exciting opportunity to drive forward its Nations and Regions offering, while expanding internationally. I'm thrilled to be joining such a fantastic team at such a time of growth."
Strous will take up his new position in Summer 2021.