The new recruits will all be based in the UK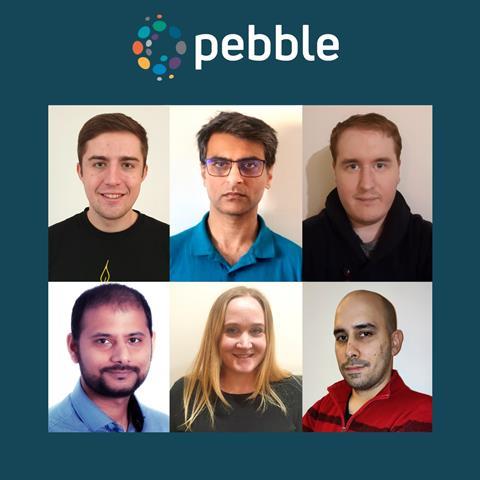 Automation, content management, and integrated channel specialist Pebble has made five hires to its UK-based R&D team.
All five will be part of the team working on Oceans, Pebble's next generation, service-orientated hybrid technology platform built for cloud and on-prem use. In addition, Carrie Marshall joins Pebble's UK team as operations administrator after experience in the private and hospitality sector.
Diogo Costa joins from Portugal, where he developed his programming skills in full stack web development and microservices across a number of industries. As senior software developer, he will work under Pebble's R&D technical lead Edmund Lewry.
Joe Warren arrives as software developer after an eight-year career at Peak Analysis & Automation, where he developed laboratory software for use in the pharmaceuticals industry. He has experience in both front-end and back-end technologies utilising C#, .Net & REST.
Calum Hamilton becomes a developer for the Oceans Orchestration team. Previously at Citrus-Lime, he gained knowledge in C#, Javascript and ASP.NET, whilst utilising an Agile approach. He also has a 1st from Edinburgh Napier University and acted as a demonstrator for two years.
Also joining the Oceans team as senior software developers are Sanjeeb Ojha and Tanvir Kazi. Ojha takes on the role after a 10-year career at Moog, where he worked in C#, .NET and many other technologies. In addition, Ojha is an experienced scrum master in DevOps CI/CD, with expertise in working on public cloud platforms.
Kazi brings 15 years' experience to his role – he spent five years in the clinical research medical sector developing his skills in C#, WPF and others, and a decade in industrial sectors including metrology instruments and security.