100 acres of land bought adjacent to West London studio complex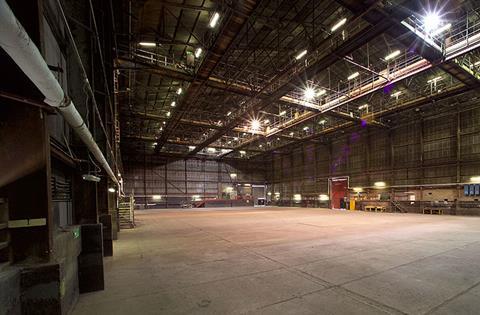 The Pinewood Group is looking to expand its Shepperton Studios lot and is readying a planning application to that effect, Broadcast can confirm.
Following a report in Variety earlier today, a spokesperson confirmed that "it is our intention to submit a planning application for a new Shepperton Studios Masterplan later this year."
It is being reported that 100 acres of land have been purchased adjacent to the studio that it is hoped will be used to build additional stages and workshops to meet increasing demand from film and TV producers.
"What we have been doing over the last 18 months is investing into land. We don't have planning but will start that process in the next couple of months," Pinewood chairman and interim chief executive Paul Golding said.
Shepperton Studios currently consists of 14 stages, 10 acres of backlot and several thousand square feet of workshop space.
The largest stage at Shepperton, H Stage (pictured) is 45 ft high and offers 30,000 sq ft of space.