Acquisition adds 3D camera and talent tracking solutions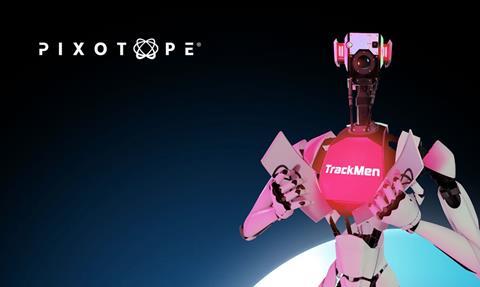 Pixotope has acquired German 3D camera and talent tracking business TrackMen.
Founded by Thorsten Mika and Hendrik Fehlis, TrackMen claims to be the only vendor that offers a range of real-time 3D camera and talent tracking solutions that covers all types of production based on a common software platform.
Pixotope will now offer this to its customers, creating what it says is a complete virtual production platform, including graphics, camera tracking and talent tracking in a single product. Users will have other options though, and as an open platform, Pixotope will continue to integrate and support tracking and graphics solutions from other vendors.
The acquisition will see TrackMen solutions rebranded over the next several months to become Pixotope Tracking, with the whole TrackMen team integrated into the global Pixotope organization with Mika and Fehlis continuing to lead it in Cologne.
Marcus Brodersen, Pixotope CEO, said: "Camera tracking is reported as one of the major barriers to the adoption of virtual production. The native integration of TrackMen's powerful tracking into Pixotope's end-to-end VP solution will make virtual production accessible to more users by leveraging the technical expertise of TrackMen alongside the usability for which Pixotope is known to create a true turnkey solution for virtual production.
"By integrating camera tracking into our graphic tools, we are taking a quantum leap forward in making Virtual Production more accessible to media creators."
Mika, managing partner of TrackMen, added: "In joining the Pixotope team, we're able to devote our collective resources and areas of expertise to the continued evolution of Virtual Production tools with educational programs and services that enable media professionals to successfully embrace the enormous creative opportunities this technology has to offer."
In addition, Pixotope has strengthened its North America team, with Brian Olson named as the new vice president of sales for the region.
Olson has worked for NewTek and then Vizrt when the former was acquired, as well as Ross Video, Miranda Technologies and many more during over 30 years in the media and production industry.