Broadcaster is helping viewers visualise the week's biggest stories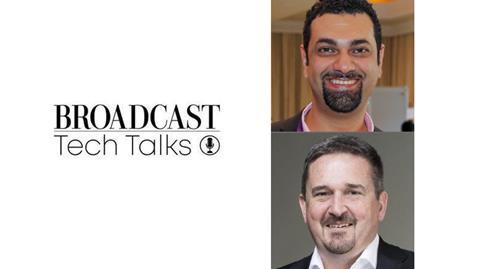 Fadi Radi, director of creative at Al Arabiya News Channel, talks to Broadcast Tech editor Jake Bickerton about how an ambitious mix of state-of-the-art virtual studios and virtual production sets are being used to visualise the week's biggest news stories.
Every week, Al Arabiya creates a new eye-catching virtual set, immersing the viewer in a virtual world related to the topic under discussion.
The environments created in these extended reality (XR) sets are whatever the editorial requires, with the presenter seamlessly embedded into the scene.
So far, they have included the Amazon rain forest, an underwater scene, a space scene, immersive 360-degree views of Afghanistan and Iran, and the blood stream.
The quick-turnaround sets are created using a combination of Unreal engine and Vizrt for tracking the camera movement in real-time.
Vizrt chief technology officer Gerhard Lang also joins the podcast to explain how Vizrt works in partnership with Al Arabiya News Channel to enable the broadcaster to fulfill its editorial vision.
About the Vizrt Group
Vizrt Group supplies media content creators around the world with software-defined visual storytelling tools to help them to build a better-informed world.
The group consists of NewTek, NDI and Vizrt, and is a global, diverse organisation with over 600 employees from 58 different nationalities, with offices in 16 countries worldwide. It is privately-owned by Nordic Capital Fund VIII.
You can watch live, interactive and on-demand demonstrations showcasing how Vizrt can help you tell more stories, better told at https://go.vizrt.com/AlArabiya_podcast_demo
Find out more about Vizrt Group at vizrtgroup.com