Skills shortages, Soho rent rises and increased global competition among biggest concerns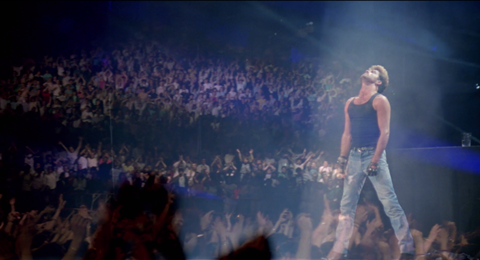 Post-production is a challenging industry in which to survive and thrive. With company closures and acquisitions on the rise – Rushes, Preditors, TC Soho, Blue 2.0, Crow TV and Sequence Post are all recent casualties – swathes of Soho being taken over by hotel developments, plus rising rents, ongoing budget squeezes and skills shortages, it's no place for the timid.
As the new year gets into gear, Broadcast thought it would be a good time to find out what post house bosses believe are the biggest issues they face right now.
Location is a theme that came up again and again. Derek Moore, chief executive and co-founder of Soho post facility Coffee & TV (which worked on recent George Michael doc Freedom, pictured above), said: "As far as possible, we are minimising our physical footprint, because London rents, not just in Soho, are pretty horrific. We will, however, stay in Soho as we grow, because being central is a key consideration for both our clients and our staff."
Halo commercial director Will Garbutt agreed: "An easily acces­sible, central location is still key to a facility's success, and post houses have to work hard to get their leases aligned and at the best price."
Flame artist Anthony Brownmoore, who overseas Soho design/VFX studio Blue Spill, said: "Rapidly rising rent in Soho is incredibly problematic – last year alone our rent doubled." He believes the benefits of staying in Soho are slowly diminishing. "We love being able to offer clients the benefits of being local, but as clients and post houses move east to seek lower rents, being in Soho is becoming less of a necessity."
The migration of clients away from central London has been increasingly evident for those in the nations and regions, according to Rich Moss, managing director of Cardiff's Gorilla. "We are seeing more and more productions arriving in Wales from London. These vary in genre and come from companies that are not only strangers to the location, but also to the local facilities and talent. We are optimistic that the profile of Welsh facilities and talent has risen, hopefully providing confidence for others to follow."
London-based facilities can grab a slice of the regional pie with "pop-up post houses", according to Rowan Bray, managing director of Clear Cut Pictures, which created temporary post set-ups for clients in Birmingham and Norwich last year.
New model
"A new model is emerging to complement the existing fixed- service offering," she said. "Post houses are moving to work more collaboratively with their production partners, delivering short-term facility solutions in the regions and on location, as required.
This new, flexible model delivers benefits to both production and post-production partners and can only grow in 2018."
Looking further afield, there is a rising global threat to UK facilities through the upsurge of skilled-up talent bases in emerging markets.
Unit chief executive Adam Luckwell said. "The biggest threat to the UK's VFX industry is from overseas firms in places like India, China and even Poland. Already many of the jobs in larger companies are starting to leach overseas. The London operations will become mere shop fronts where experienced staff liaise with clients before briefing the work to their Indian counterparts to be executed."
This skilling up of facilities abroad contrasts with the general feeling that there is a skills dearth in the UK. "We are dealing with skills shortages, particularly in areas such as pipeline and R&D," said Blue-Bolt co-founder and managing director Lucy Ainsworth-Taylor.
Lipsync director Peter Hampden added: "The demand for talent has surpassed the UK educational system's ability to supply graduates of high quality in certain areas. There is a shortage of talented VFX staff, which may become more acute if immigration is tightly controlled. It is critical for colleges, universities and the film industry to work together to step up and support, train and encourage that new talent to come through."
Tom Box, co-founder of animation house Blue Zoo, singles out Brexit as a further cause for concern: "Some 75% of UK creative businesses employ EU workers, so the UK could suffer a disastrous skills shortage following Brexit."
Box's response is to launch an online platform called AnimDojo that is "designed to give in-work and aspiring animators a place to train and hone their skills".
It's far from an entirely bleak outlook for 2018, however. The sharp rise in work for OTT platforms in particular has had a positive impact, both in terms of increased income and by creating more consistent, less seasonal workloads. "It seems those seasonally agnostic customers, such as Amazon and Netflix, are bucking the trend of the traditional peaks and troughs for a typical year in post, which is a huge boost to our revenue," summed up Halo's Garbutt.