A Virtual production set was the backdrop for a dinner scene with the afternoon sun gradually setting in the sky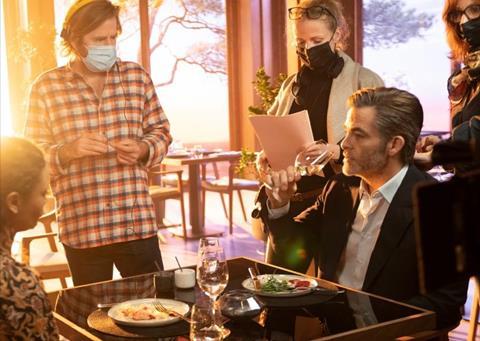 Axis Studios was the sole VFX supplier on this Prime Video thriller and worked on 265 VFX shots for the film. It collaborated with virtual production specialist Treehouse Digital on the film's key scene to provide stitched footage from six cameras, onto 8,976 LEDs across 51 LED panels.
The scene captured in the virtual production stage is revisited throughout the film and depicts a dinner between two characters, with a vista backdrop of the afternoon sun gradually setting in the sky. The LED virtual production wall was used to create this scene, in a set build in Gillette Studios in Brentford.
Nick Drew, executive producer at Axis Studios, said: "It was the vision of Tim Field and Imogen Arthur, the production's VFX team, that understood the benefits of a virtual production approach. They brought Axis and Treehouse together with Howard Jones acting as the production VFX supervisor, overseeing the shoot and post. With this team, we had the perfect mix of experience to deliver a stunning restaurant scene and a gorgeous in-camera sunset".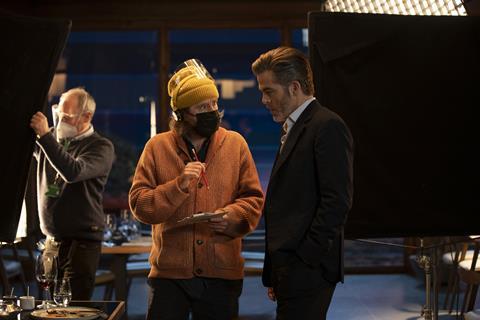 Chris Musselwhite, head of production at Treehouse Digital, added: "The VFX and LED VP capabilities really had to work in unison for this project. When we were brought in we were very conscious of the need for a collaborative process – the DOP and the director were involved from the start and we did our best throughout that process to deliver the things that they needed and the tools that they needed on set, so they could ultimately walk away saying, 'That's our shot'.
"We were able to introduce live-grade into the pipeline which we hadn't done before and we don't think we'd seen done before at that point. It provided the ability to physically grade there and then in-camera rather than applying pre-grade, so by bringing a colourist on set and looping them into our tech pipeline we could achieve the desired look live."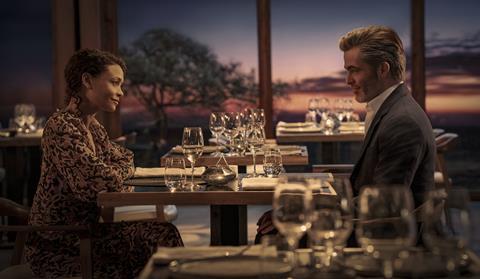 Not only did this allow the scene to be shot efficiently under Covid safety restrictions, but it also enabled on-the-spot input from the director and DOP.
Howard Jones, VFX supervisor at Axis Studios, said: "Alongside creating Vienna and its airport from the UK shot plates, using digital matte paintings and scene extensions, the restaurant scene is central to the film. The ability to control and re-set the sun as the scene progressed from afternoon through to late evening was crucial. Seamlessly stitching together the footage to create a 14K x 8K resolution coastal image of crashing waves, delivered in 45 minute segments was well worth the effort, especially as it meant there was not a greenscreen in sight."