Goodbye Kansas Studios delivered 268 shots and 13 assets for the Netflix series Behind Her Eyes.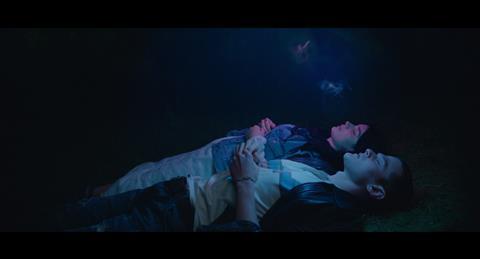 Goodbye Kansas Studios has revealed what went on behind the scenes of its work on six-episode Netflix series Behind Her Eyes.
Based on the book by Sarah Pinborough, Behind Her Eyes is directed by Erik Richter Strand and follows the story of a single mother whose world is thrown upside down when she begins an affair with her new boss. It was filmed last year on location at Ardkinglas House, a listed country house on the shores of Loch Fyne, Scotland, and in the studio at Wembley, London.
Goodbye Kansas delivered 268 shots for the show, along with 13 assets. One of the biggest challenges involved was creating astral projection scenes showing the characters' souls leaving their bodies. Goodbye Kansas wanted to use a subtle effect, avoiding some of the over the top visuals of past productions.
VFX supervisor Jason Halverson explained: "We had to create the impression of something that was there, but not there. If you google astral projection, you find a lot of 'interesting' artwork showing stars and pyramids with light coming out of the top or a silver thread connecting the body to its travelling soul. We didn't want to make it look like a sci-fi poster from the seventies, so took a new approach to depicting a travelling soul."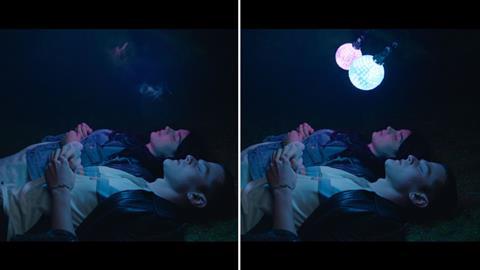 VFX producer Paula Pope added: "The director had an idea for how he wanted the astral projections to look and started with the Northern Lights as the point of inspiration, in order to grow the scene from there. We did several iterations during our creative look development to get closer to what Erik was looking for. Crucially, we were able to do it in 2D, rather than using 3D particle effects or rendering which would have been much more time-consuming, especially as we were working to a fairly tight schedule."
This '2.5D' approach was created using Nuke Point Render. The point render function was introduced in a recent version of Nuke and allows 2D particles to look like they are moving in 3D.
Halverson continued: "People didn't know what to do with this technology when it was introduced. It allows the creation of effects which would normally be very 'heavy' in a more efficient way. It's very new but I think a lot of other companies will now end up using it more as it's perfect for motion graphics and producing visual effects in a cost-effective, time-saving manner.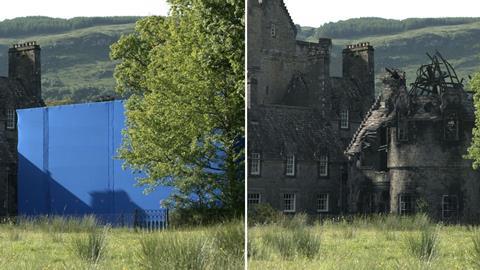 "When people see Behind Her Eyes, they might think the astral projection scenes are created with a 3D team that tracked every shot and placed the elements into a space, but it was all done in 2D using Nuke point render. Traditionally, the astral projection would have been done by creating a VFX apparition that emitted light and particles. But our approach was like working in 3D without using 3D VFX techniques."
With this technique in use, it was decided that the souls would cast real light as they travelled. This meant puppeteers had to be brought onto set and equipped with poles emitting light from large spheres. Halverson's team at Goodbye Kansas then removed the puppeteers but left the light they produced to once again create the effect that the souls were "there, but not there".
Pope explained: "It's slightly unusual to use puppeteers in VFX shoots, although they are often used for creature work. We used them to create objects which would affect the environment but could be removed."
After several attempts, which included a mass of light, motion blur and noise which resembled a "photon torpedo from Star Trek", a final iteration was decided upon - which can be seen in the show.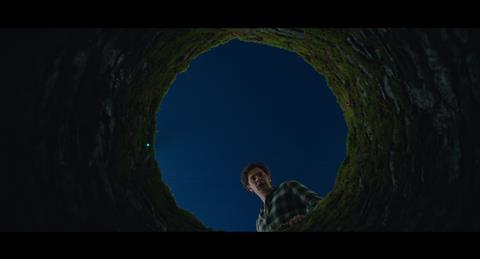 In addition to this issue, Goodbye Kansas had to create a set extension for the house that is central to the story. One side of Ardkinglas House was covered in blue screens and replaced with a burnt-out CG wing.
There was also the extension of a well that connects two locations. The VFX shot used real footage of a well in Scotland as well as a fibreglass built in the studio, constructed with one side open so the camera could move up and down along it.
With a character being thrown down the well at one point, Halverson said: "It was challenging to create rock texture that looks believable, complete with dust, ageing effects, calcium build-up, trickling water, moss build-up and all the stuff which makes it as physical as possible. It was tricky to get right whilst integrating the well with two sets on both ends so that it looked seamless as the camera moved up and down it."