VFX house provided 50 shots for third series of Jason Momoa drama
Goodbye Kansas Studios has revealed the work behind its 50 VFX shots on the third series of See.
Starring Jason Momoa and available on Apple TV+, the show is set in a post-apocalyptic dystopia, where humankind has lost the ability to see, and society has had to adapt to find new ways to survive.
Goodbye Kansas was visual effects provider for the series, using a combined team of over 84 artists, technicians and supervisors across FX, lighting, motion capture and production departments. This was led by Felipe Borges as VFX supervisor and Martin Widö as FX lead - the scope of work ranging from CG characters and environments, motion capture, set and crowd extension, to creating explosions for complex narrative sequences.
The sci-fi drama relies on complex FX for the main battle sequence, where Goodbye Kansas created CG assets for key warfare sequences, alongside crowd work and set extension. Widö outlined: "We developed digital explosions to a level of detail that they truly blend into the tangible authentic environment, along with water that reacts with these explosions. We also developed digital characters and crowds to behave and interact with the surrounding environments. In some shots, we had all of these together."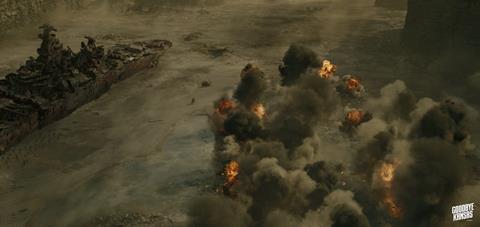 The biggest challenge was taking all of the different CG elements together and bringing them into one shot to create seamless battle sequences. Goodbye Kansas had to incorporate CG digital characters alongside 40-50 filmed extras to conjure the scene of hundreds of soldiers in battle. Widö explained: "You have extras that were there with proper costume, but our CGI version of the soldiers needed to stand side by side and be able to blend. And we were able to achieve that. Ensuring all of the elements out of computer graphics blending into place is always a challenge."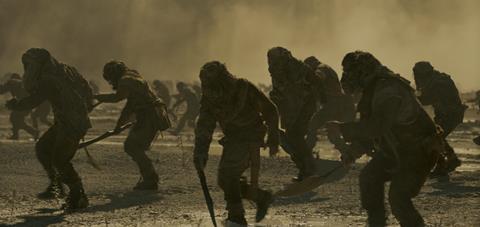 Goodbye Kansas' in-house motion capture team was also needed. Borges revealed: "We used motion capture to get the most accurate movements. We incorporated professional stunts into our motion capture soundstage, capturing different types of performances and reactions to explosions using wire rigs."